Hip Hop Classes: High Energy and Fun!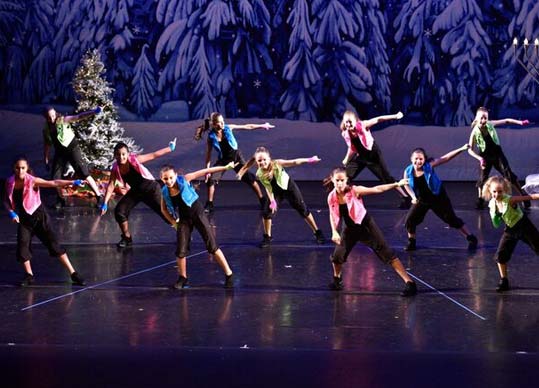 Hip Hop classes at American Youth Dance Theater are an exciting, fitness-conditioning workout taught by highly experienced dance education professionals. Small class sizes ensure that each student gets lots of attention.
Class work consists of a cardio and strength building warm-up, stretching and developing a vocabulary of steps and combinations.
All music and movement is age-appropriate. We place strong emphasis on technique, proper alignment and safety, taking into consideration the individual physicality of each student.
Confidence through performance
Our recitals offer fun, self-esteem enhancing opportunities. Younger students are showcased in our annual Junior Division Holiday and Spring Recitals. Students in elementary through high school have the opportunity to perform in our annual Senior Division Holiday and Spring Recitals.
Check out our Instagram page or Facebook page for photos of our past recitals!
Wide range of Hip Hop classes
Hip Hop Intro: (Pre-K & Kindergarten; must be 4 years old by September)
Hip Hop 1: (Grades 1 & 2)
Hip Hop 2: (Grades 3 & 4)
Hip Hop 3: (Grades 5 & 6)
Hip Hop 4: (Grades 7 and up)
Hip Hop 5: (Grades 10-12)
Intermediate Hip Hop* (Grades 6 and up)
Boys' Hip Hop/Breakdance: (Two levels: ages 6-9, and 10 and up: taught by male teacher.)
*Skill placement by audition or faculty recommendation. Additional weekly class required.
For full program details, please see our Description of Classes.
Focus on individual ability
Different Hip Hop classes are available based on individual student's goals and levels of ability. We are pleased to offer class options for older beginners as well. See our Description of Classes or Contact Us for more information.
IMPORTANT: Hip Hop students are strongly encouraged to also take a weekly Ballet, Tap or Broadway Jazz class to complement their training.