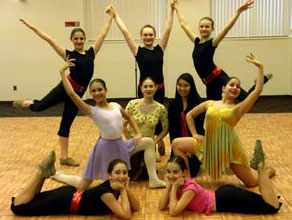 The Firebirds
The AYDT Firebirds was organized in 2007 as a volunteer dance company made up of our upper level students in Ballet and Broadway/Jazz, ages 10-Teens, who have been studying dance for at least three years and have been taking two to three classes per week. The repertoire performs ballet, jazz, tap and modern dance routines. Since its inception, The Firebirds have performed at Ronald McDonald House, Calvary Hospital, Women in Need Shelter, West Side Senior Center, DeWitt Nursing and Rehabilitation Center, and the Mary Manning Walsh nursing home.
Members of the group dedicate a great deal of time to their dance education and this is an ideal opportunity for them to share their knowledge and joy of dance with others in the community, especially those who are ill or handicapped and would otherwise not be able to go to a performance. It's also a great way for these dancers to see that there are other kids – some their own age or even younger – who are suffering from illnesses that prevent them from being able to enjoy activities that we all take for granted, such as dancing or sports. And it's not just young people who are the audience: in an age where the family unit often does not include grandparents nearby, visiting geriatric hospital wards or nursing homes is a valuable way for The Firebirds to interact with and learn from elderly people.
Check out The Firebirds performance from AYDT's Lucy Walsh Benefit 2018.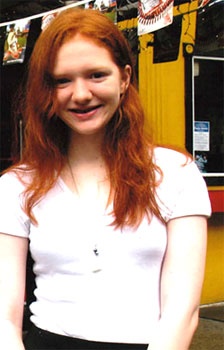 Lucy Walsh Fund
American Youth Dance Theater created The Lucy Walsh Fund as an outreach program in memory of one of our students who died suddenly and tragically in June 2011. Lucy Walsh was a ballet student who began dancing at AYDT at the age of four and continued until her death at age 14. She had reached the stage in her training where she was a regular soloist in our recitals and a role model for many younger students.
Through The Lucy Walsh Fund, we aim to honor Lucy's commitment to dance by offering free or low-cost dance classes to children in financial need in order to afford them an opportunity to receive dance training that they might not otherwise be able to experience. The donations from private individuals and corporations will be used to cover our administrative expenses and supplemental costs for this program.
The Lucy Walsh Fund is a sponsored project of Fractured Atlas, a non-profit arts service organization. Contributions for the purposes of The Lucy Walsh Fund must be made payable to Fractured Atlas and are tax-deductible to the extent permitted by law. Donations may be made by check made payable to "Fractured Atlas" and mailed to:
American Youth Dance Theater
428 East 75 Street, 2nd Floor
New York, NY 10021
Or you can donate by credit card online. The name of the sponsored project is The Lucy Walsh Fund.
Charitable Donations
American Youth Dance Theater regularly donates to annual fundraising auctions in many local schools and makes a number of annual donations on behalf of its student body to charitable organizations including: