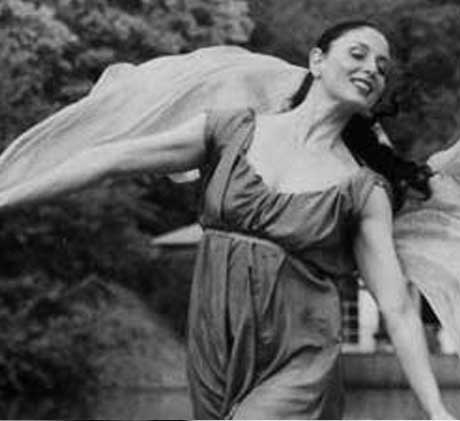 Natalia Alonzo-Brillante
Founder & Director; Instructor in Ballet

Natalia Alonzo-Brillante, was born in Bushwick, Brooklyn and began her journey with dance at the age of three. Her background includes extensive training in classical ballet, modern dance, and Flamenco. Her ballet teachers include the late David Howard, Marina Stavitskya, Michael Vernon, Anna Lederfeind, and Nancy Bielski. She studied contemporary dance at the Martha Graham School and has spent over 25 years of her career learning and performing the technique and repertoire of Isadora Duncan. Natalia trained in flamenco and classical Spanish dance with the late Jose Molina, Mariano Parra, and Liliana Morales.
After graduating high school Natalia continued her professional training at the Martha Graham School of Contemporary Dance while completing a BA in foreign languages at Hunter College. Upon completion of her dance studies, she was invited to partake in the historic reconstruction of Martha Graham's 1934 ballet "Panorama" in which she performed with the Graham Company for two consecutive seasons at New York's City Center as well as the Spoleto Festivals in the United States and Europe.
Natalia danced with the Metropolitan Opera Ballet at Lincoln Center for 5 years in productions of La Traviata, Turandot, Tannhauser, I Vespri Siciliano, and Carmen. Her performing career also includes work with numerous local dance companies including Dances by Isadora, Catherine Gallant Dance, The American Bolero Dance Company, Danzas Espanolas, the Off-Broadway production "Flamenco Extravaganza" and Ballet Fiesta Mexicana, among others. Some of her favorite performance memories are dancing in the great outdoors at Jacob's Pillow, Lincoln Center Outdoors, Bethesda Fountain Terrace, Historic Greenwood Cemetery, Prospect Park and The Yard at Martha's Vineyard.
Natalia is an ABT® Certified Teacher, who has successfully completed the ABT® Teacher Training Intensive in Primary through Level 5 of the ABT® National Training Curriculum. She began teaching in 1994 at Ballet Academy East and Discovery Programs in NYC. In 1996, at the age of 25, she accomplished her childhood dream of opening American Youth Dance Theater. Since then the school has undergone three expansions and continues to grow. Over the years, Natalia's greatest joy as a teacher has been seeing children of all ages, backgrounds, and levels of ability discover the joy of self-expression through dance and music. It has been a special and joyful experience for her to witness students growing from the toddler programs all the way through the highest level classes, and seeing how involvement in the arts helps children develop into disciplined and dedicated young adults with a strong sense of respect for self and others.
Along with directing American Youth Dance Theater, Natalia has also guest taught and conducted multicultural dance performances and lecture demonstrations in public and private schools throughout New York City through programs including Young Audiences and Arts Connection.
Natalia's favorite movie is the Japanese version of "Shall We Dance?" because it is about ordinary people discovering the joy of movement. She believes that if we all spent a little more time dancing, the world would be a happier place!
Fun Fact: My favorite hobby is gardening. 🌸
Global Footprint: Natalia is one of the co-founders of the SFDS Social Justice/LGBTQ Alliance at St Frances de Sales Church in Manhattan, working to promote inclusion of allpeople who are born into or called to the Catholic community. Natalia tries her best to live in harmony with our beautiful world by making environmentally sound choices in her daily life.
Monique Massiah
Head Administrator, Director of Diversity and Inclusion; Instructor of Pre-Ballet and Ballet
Monique Massiah graduated magna cum laude in 2008 from Arizona State University with a B.F.A in dance and minor in business. While in school Monique received numerous academic and dance scholarships.
Monique was born and raised in Brooklyn, NY, and started her dance training at the age of four. She went on to study at the renowned Alvin Ailey American Dance Theater for 10 years. Monique was awarded a fellowship at the Alvin Ailey School and became a teacher assistant. In addition to her training at Alvin Ailey, she trained at LaGuardia High School for Music, Art & Performing Arts.
Her professional accomplishments include a 1998 performance at the Goodwill Games, Opening and Closing Ceremony; in 2000 she performed Cry at the Kennedy Center Awards for honoree Judith Jamison; performed Memoria at City Center in 2003; in 2004 was a National Foundation for Advancement in the Arts Winner for modern dance; in 2005 was a member of Dance Arizona Repertory Theater; in 2008, performed and choreographed Ophelia at the Philadelphia Fringe Festival.
Monique is an ABT® Affiliate Teacher, completing the ABT® Teacher Training Intensive in Pre-Primary through Level 3 of the ABT® National Training Curriculum and has successfully presented students for the examination.
Fun Fact:   Proud "Auntie Mo Mo" to two intelligent and beautiful nieces.
Global Footprint:  Our world is forever changing.  While I have encountered personal experiences with racism in America, the constant murders of black and brown people in America has marked a significant shift in the tides, awakening the world to America's persistent disease – racism.  I am committed to confronting this disease head on.  I strongly believe black lives matter and am passionate about supporting racial and social justice causes.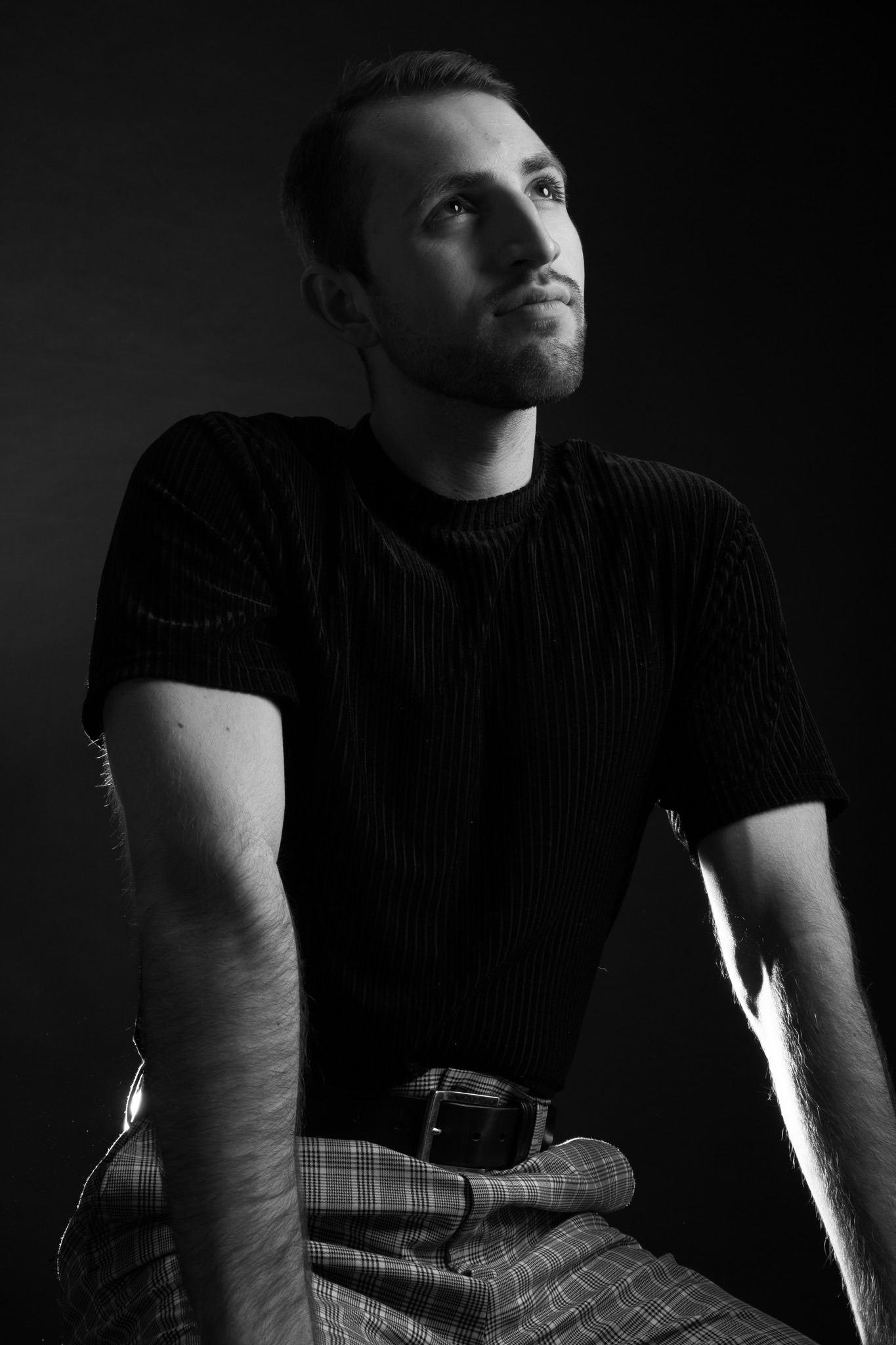 Austin Marquez
Instructor in Hip Hop and Broadway Jazz
Austin Marquez is a performer, choreographer, and teaching artist based in New York City. Growing up between Wyoming and Colorado, Austin has spent his recent years in the city performing in several productions such as the immersive theatrical experience Zerospace at the Hotel Pennsylvania, the Off-Broadway premieres of GEEKS! The Musical and The Turkeys Go on Strike, the equity showcase of MANIFESTO: The Diaghilev Project and the Merkin Concert Hall performance, When Broadway Went to Hollywood. Austin has also danced all around the city in productions at venues such as Steps on Broadway, Helen Mills Theater, and Manhattan Movement and Arts Center. He has been seen dancing on screen in some music videos and the feature film Bad Education.
Austin's choreography has been selected to perform in dance festivals like the Jazz Choreography Enterprise Dance Project, and awarded at dance competitions all around the country. He has choreographed several productions in NYC including The Drowsy Chaperone, The Addams Family, and A Chorus Line. He has also taught for several studios around the country and in the musical theatre department at Marymount Manhattan College, where he also received his degree in musical theatre.
Austin uses his background in acting and fitness, along with his dance training to give his students the ability to not only grow in their understanding of their anatomy and become physically stronger, but also to explore emotion and storytelling through movement as well. He strives to give his students the tools to become confident in their abilities, to take risks in their explorations, and to find community and support in their classes. Austin encourages his students to take every opportunity they have to learn and grow as artists—to believe in themselves and never waste a moment!
Fun Fact: As a fitness instructor, Austin was featured training members of the Real Housewives of New York for an episode on season 12 of the hit show.

Global Footprint: "Recently, many of our eyes have been opened to the blatant and disturbing amount of hate and injustice that has always been present in our country and is still running rampant. As an educator, I have always felt a responsibility and necessity to spread a message of equality and acceptance in my classrooms, but now, more than ever, I feel there is a dire need to bring these topics to the forefront of every lesson. I am an avid supporter of Black Lives Matter and fighting to bring justice for the BIPOC community that has not had the same protection and opportunities that the majority of us have been given. I believe in the power of educating ourselves and others to understand and fight against the systemic issues that have held our country back towards ever reaching equity. I pledge to do my part in staying informed and educated, speaking up when necessary, using my privilege to elevate others, and spreading knowledge in order to come closer to having justice for all."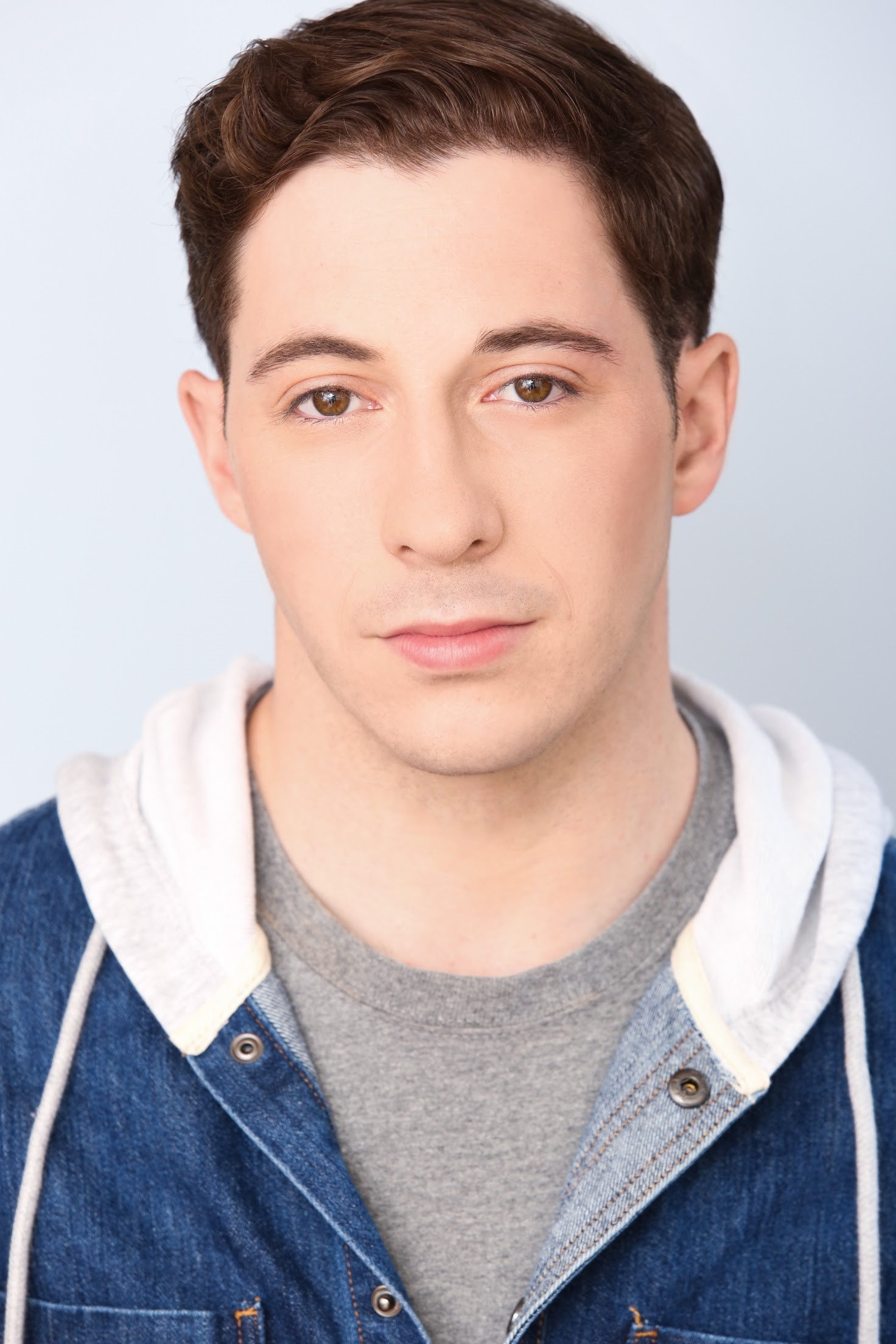 Billy Cohen
Instructor in Hip Hop
Billy, hailing from right outside of Boston, started his hip hop training at the young age of six at Joanne Langione Dance Center, and continued his training at Hofstra University while receiving a B.S. Degree in Dance Education.  This training at Hofstra gave him the opportunity to work with artists such as Fredrick Earl Mosley, Doug Varone, David Parker, Heather Waldon, Ellie Kusner, Bill Young, and Barbara Angeline, as well as train with Hofstra's most notable Dance Department alumni, Larry Keigwin, on scholarship. Billy also created two works that represented Hofstra at American Collegiate Dance Association Conferences, and co-choreographed his own fully-produced evening dance show, "jux•ta•po•si•tion".
Outside of school, he continued his training with Broadway Dance Center's Professional Semester and at Generation IV, learning and performing choreography from Teddy Forance, Devin Jamieson, Derek Mitchell, Emily Greenwell, Candace Brown, Jeff Lapes, Noel Bajades, Jonny Forance, and Emma Portner.  Billy has had opportunities to teach, set, and perform choreography for multiple studios and showcases in NYC, including Broadway Dance Center's Training Program, Peridance's Apex Faculty showcase, Mark Morris Dance Festival, and the NYC Comedy in Dance Festival. His choreography was included in a segment of MTV's Episode 2 of "Lit!" sponsored by Beats by Dre, and briefly was the director of Peridance Capezio Center's iReP crew.
Signed to Bloc Talent agency, Billy has worked with  J Balvin and Bad Bunny for the MTV VMAS, Reebok, and was casted as a Principal Dancer in the season 2 of Marvelous Mrs. Maisel, choreographed by Marguerite Derricks.  Billy also starred in a viral video called "Student Vs. Teacher Battle", totaling over 22 million views on all social media platforms and appearing on multiple news networks, including a short segment on "Inside Edition".  With his education background, Billy Cohen hopes to have continuous success in the dance industry, and to someday be a college professor doing what he loves best: creating, performing, and sharing his knowledge of dance to the next upcoming generation of artists.
Fun Fact: I have an identical twin!
Global Footprint: 4.2 Earths :(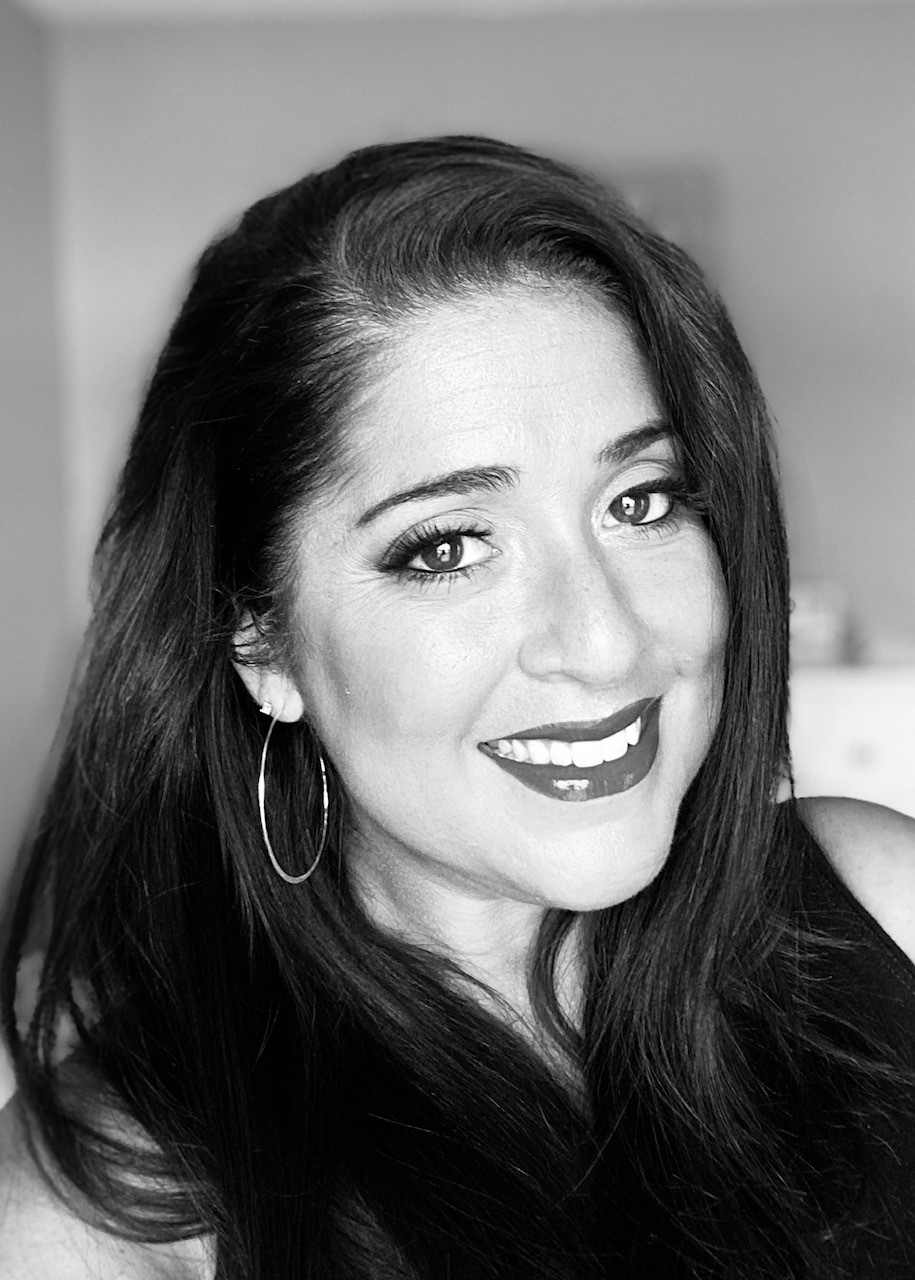 Nanci Bellini
Nanci Bellini is a graduate of Point Park University where she received her Bachelor of Arts in Dance with a concentration in Jazz.  There she studied under iconic dance professors Ron Tassone, Douglas Bentz, Susan Stowe, Jodi Welch, as well as Marion and Nicolas Petrov. Nanci has performed professionally with Pittsburgh Musical Theater, Pittsburgh CLO, Pittsburgh Playhouse, and also Six Flags Summer Theater. Productions include "Fandango", "Joseph and the Amazing Technicolor Dreamcoat", "Chicago", "Odyssey",  and "Boogie Wonderland" to name a few.
Although Nanci specializes in Tap, she has over 20 years of experience in choreography and teaching many different genres at all ages and levels. She continues to educate herself in all forms of dance so she can bring only the best and most current back to her students.
Nanci is so excited to be back again teaching this year at American Youth Dance Theater which she has called home for the over 10 years. She is very passionate about instilling the love and dedication of the art of dance that she has had since the very young age of 3. Nanci especially loves seeing her students grow year after year and continues to find new ways to challenge them as well as make dance fun.
"Life isn't about waiting for the storm to pass. It's about learning to dance in the rain" -Vivian Greene
Fun Fact: Nanci, at a very young age, was adopted from Santiago, Chile!
Global Footprint: Nanci has always felt the way she was helped, she wanted to also help others give back to the community. Starting at the age of 10, every summer she volunteered at a camp for children with special needs for many years. During her high school years, she  also volunteered at local hospitals. It is very important to Nanci that she teaches her two young daughters to follow in her footsteps and always give back.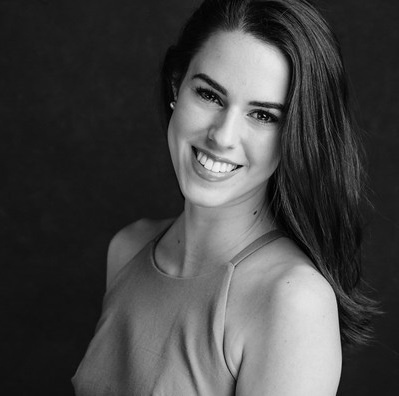 Instructor in Pre-Ballet, Broadway Jazz, and Tap
Taylor Wallace is a performer, choreographer, and teaching artist based in NYC. She attended Marymount Manhattan College where she graduated with her BFA in Musical Theater and a minor in dance and performance.   Most recently, she worked as the Associate Choreographer for the Off Broadway Production of Shrek and performed in a showcase at Steps On Broadway.  Some of her past credits include Kiss Me, Kate, A Chorus Line, Once Upon A Mattress, and Zelda: An American Love Story. Taylor has also worked as a dancer on the set of the 2017 film Hello Again. 
Growing up, Taylor's mom would always tell her to "let her light shine" and "follow her joy". Those words guided her approach to every performance, audition, or class: always bring a grateful heart and determined mind. She learned that her light shines the brightest when embracing the "joy" of doing what she loves, which is why she strives to never take dance for granted—Taylor knows how lucky we are as dancers to exercise our bodies in demanding and dynamic ways. This mentality causes her to yearn to learn more and constantly set new goals for herself.
When it comes to working with other dancers, her mission is to bring the spark and energy from her current and past experiences to each class—creating magic, encouraging artistry and boosting enthusiasm in all the dancers she works with.
A note from Taylor: I was lucky to have inspiration growing up, and now I love to inspire others to shine their own light and follow their joy. I will always have a huge smile on my face and a sunny attitude while teaching. How could I not?! Loving my job as much as I do allows me to view it not as work, but as another opportunity to create something beautiful.
Fun Fact: In elementary school, I used to wear big fancy party dresses; I never understood why the other kids in my class were not getting dressed up for school too, but it didn't bother me; I loved getting dressed up. Fast forward to today and nothing has changed. Oscar Wilde once said,  "you can never be overdressed or over-educated" I think he was on to something :)
Global Footprint: We all want to leave this world a better place, which is why I am so passionate about being a teacher. My relationships with my students extends beyond teaching them how to dance. I aspire to cultivate self confident, loving, knowledgeable individuals who will embrace challenges with a positive outlook and fierce determination. I believe all children should be given the same chance to be inspired no matter their socioeconomic status and I will continue to fight for enriching and encouraging children's' lives for the rest of mine.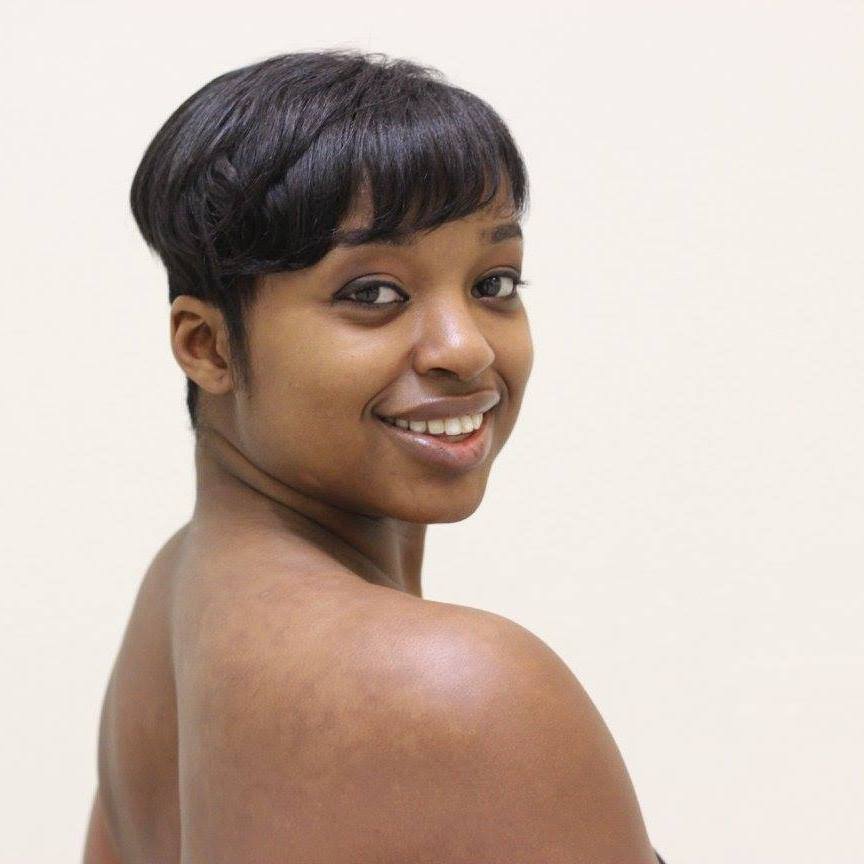 Maiya Redding
Instructor in Contemporary

Maiya was raised in Chicago, Illinois, and her dance training began at The Chicago Multicultural Dance Center. She attended and graduated high school from the Chicago Academy for the Arts where she majored in Dance. Her studies took her to Purchase, NY where she graduated Cum Laude from SUNY Purchase College in the Dance Conservatory program where she received a Bachelor of Fine Arts degree in 2016. While at Purchase she had the pleasure of training abroad for a semester at Korean National University of the Arts, in Seoul South Korea.
Within the last couple of months Maiya set my work "Breaking through the Generational Curse" on Alessandra Corona Performing Works, and will be working with the company again in February to extend the work. She also set another work "Chicago Luvin" on Dance Lab NY, and, in addition, created and choreographed her own film titled "The Evolution of Womb(man)hood" in August. For the past three years Maiya has been working as a dance instructor teaching various classes including, ballet, hip hop, modern, and jazz.
As a choreographer and instructor, Maiya's intention is to show the audience the beauty of artistry. She is a strong believer in individuality and is attracted to dancers that dare to be different. Her goal as a choreographer and dance instructor is to empower her students and make them feel powerful and strong.
Fun Fact: My favorite part of teaching is the moment when I realize that I made a difference in my student's life. It's so magical seeing your students see their own potential and knowing that you're a part of their success story. I was named after the great Maya Angelou and naturally I love reading and using poetry in the works that I choreograph.
Global Footprint: I want to be able to share my stories and others people's stories around the world. My goal as an artist is to spark and create conversations. I want to help my students create change and find ways to connect with others by researching various foundations that encourage their voices being heard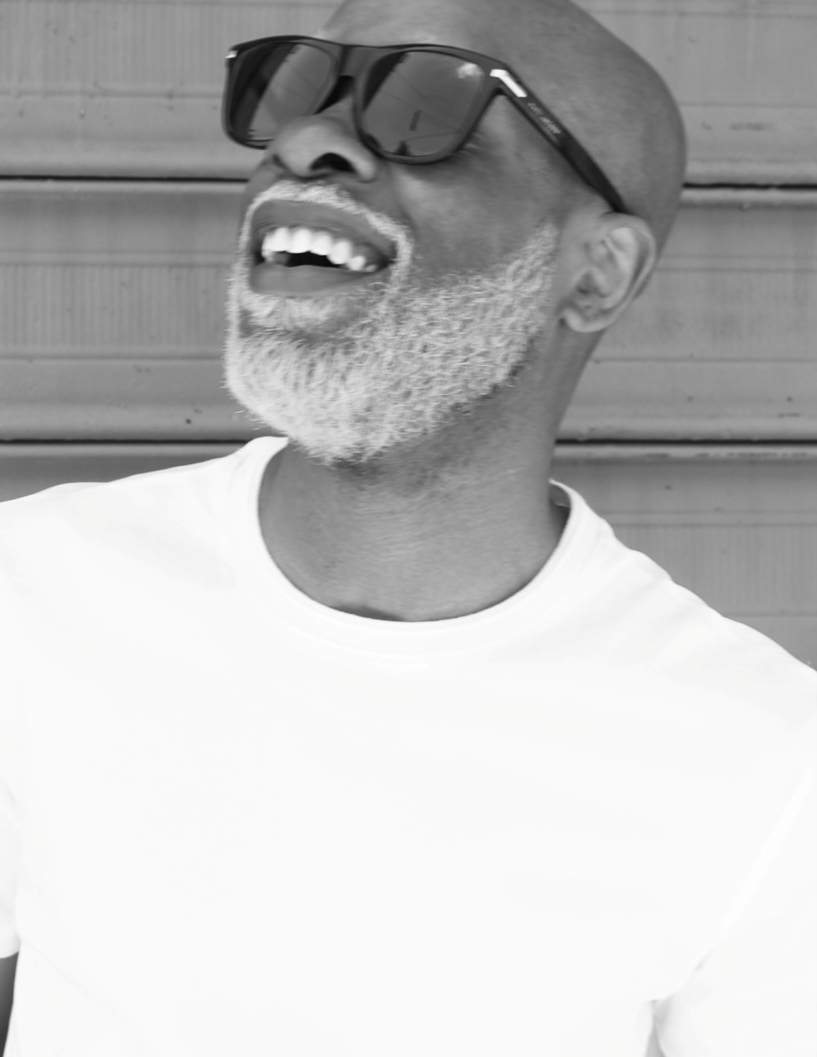 Instructor in Hip Hop
Kenny Smith, also known as KennyD is a Pittsburgh native with a strong infatuation for the arts. Growing up, he has always been fascinated with dance and knew that a career in this field would be his number one pursuit.
At the age of 14, KennyD started his training at the Creative and Performing Arts High School. Where he trained in Ballet, Tap, Jazz, Modern and African.  At a young age KennyD was fortunate to have worked with Famed Choreographers Fatima Robinson, Wade Robson, High Hat, Dave Scott, Tone and Rich to name a few. His experience continued to grow appearing in Missy Elliot's "Gossip Folk" video and various television commercials, including most recent Fiat promo with J-Lo and for Party City. At 19 years old Kenny moved to New York and focused on Commercial Dance and studied under Rhapsody James, Jonte Moaning, Danielle Polanco, Dana Foglia, Luam, Jerad Jenkins, Jaime J and Jermaine Browne. While continuing to further his dance training, he ventured off into teaching and choreography and founded his own Hip Hop Dance Team "It Girlz Inc".
Kenny's style of dance is a fusion of hip hop and street jazz and is also influenced by contemporary movement. Having trained and worked with a vast array of choreographers, he continues to grow and adapt to many different styles hoping to share with his creativity not only diversity, but passion and inspire others as well. 
Fun Fact: I was a Junior Olympic Double Silver medalist at age 14. In the 400m and 4x400meter.
Global Footprint: I think my contribution to making the world a better place is by Teaching. Helping shape young minds, one step at a time, literally. Sharing my culture, my experiences, respect and authentically being me. So, that they can go forward into the world and be better to those who don't look like them, act like them or come from where they come from.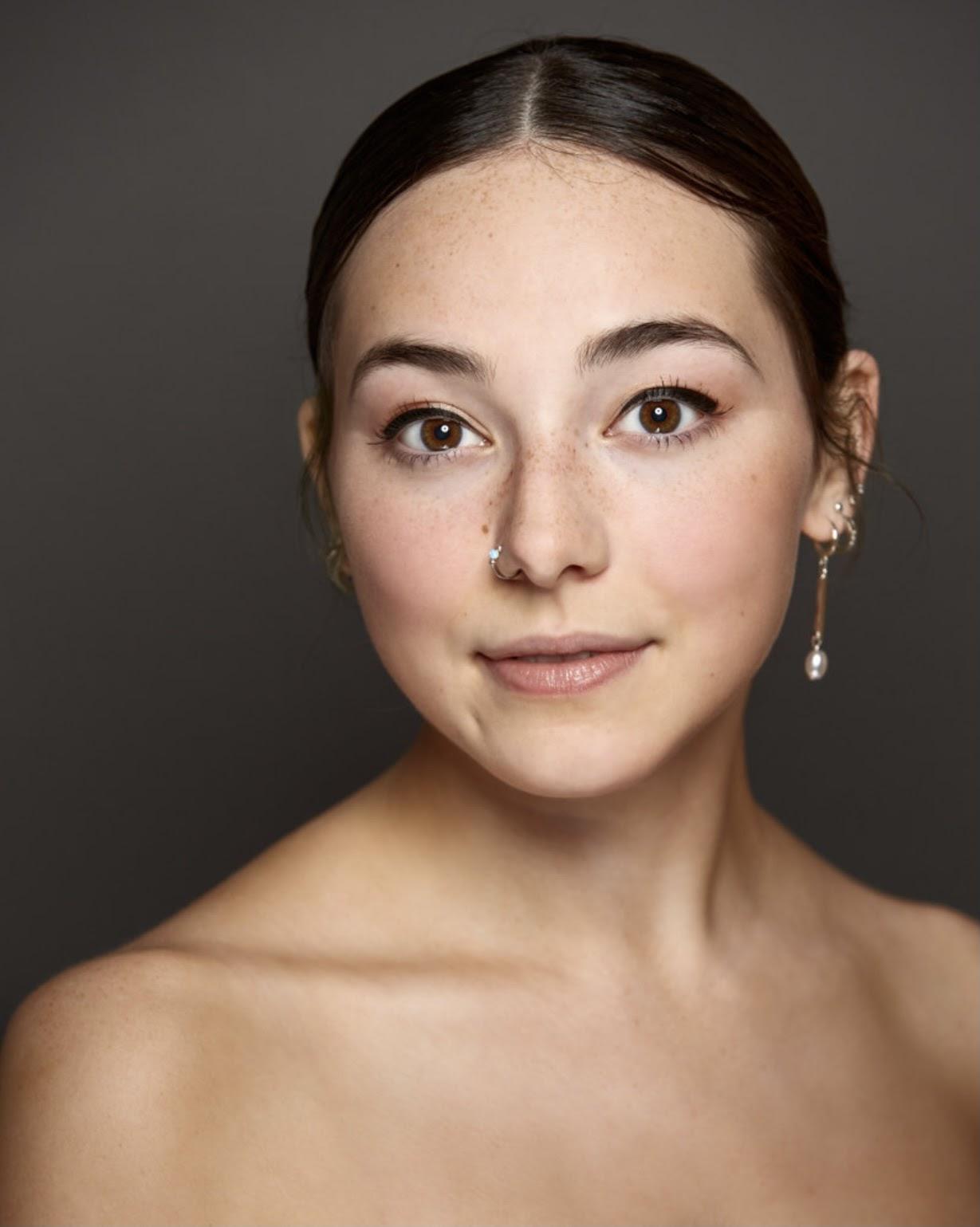 Heather Kroesche
 Instructor in Pre-Ballet/Ballet
Heather graduated from Marymount Manhattan College in 2023 with a B.F.A. In Dance, a B.A. in psychology and an art therapy minor.  Throughout her time in college she performed work of many choreographers including Christian VonHoward, Darshan Singh-Bhueller, Katie Langan, Jenn Freeman, and Martha Graham among others. 
Growing up in the Metro Detroit Area Heather danced at various local studios in styles ranging from Ballet, Modern, Contemporary, Jazz, and Lyrical from age 8. After participating as a childrens cast member in BalletMet's annual production of The Nutcracker at the Detroit Opera House, Heather decided to study dance pre-professionally. Heather began to focus her training on classical ballet at age 16, where she attended Valentina's School of Ballet in Clawson, MI. Under the direction of Valentina Barsukova, Heather danced and studied the Vaganova Method of Ballet Technique and performed soloist roles in productions of Cinderella, and Sleeping Beauty, as well as competing in various ballet competitions such as YAGP, and WBAC semi-finals, and finals rounds. Additionally, Heather has supplemented her training with various summer dance programs including BalletMet, ArtÉmotion, Complexions Contemporary Ballet, Alvin Ailey American Dance Theater, and Martha Graham Dance Company. 
Heather's pedagogical journey started at age 15, where she taught introductory acting and dancing at MaryGrove Colleges' Institute of Music and Dance, in Downtown Detroit. Heather additionally taught ballet, jazz, and modern at Valentina's School of Ballet during her studentship and continues to teach at their summer programs annually. Heather is excited to be a part of AYDT's faculty for the 23-24 dance season! 
Fun Fact:  Heather's favorite animal is penguins!
Global Footprint: Heather is passionate about arts accessibility to whole communities, and specifically children K-12. Heather is interested in the connection between art in classrooms and Social Emotional Learning skills and is also passionate about holistic medical research for mental and psychological health through expressive arts therapies and artistic experiences. Additionally, Heather looks forward to creating choreography and dance environments that aid to dismantle colonization and advocate sustainability, inclusion, and curiosity through conversation.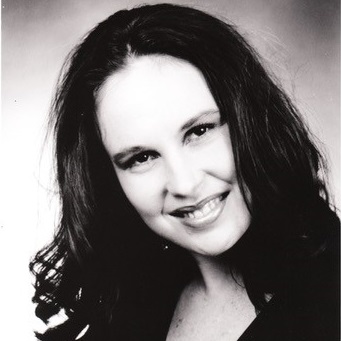 Instructor in Early Childhood Dance and Pre-Ballet

Lisa Johnson received her BFA in Dance from The University of Minnesota and Master's degree in Art Education from Penn State. She has developed progressive curriculum for a range of ages teaching dance at several New York institutions for over fifteen years. A native Minnesotan, she spent her early dance years at Stage Arts Dance Center then formally cross-trained in ballet, modern, and jazz at Zenon Dance Company & School as a full scholarship recipient. She later studied at the Limón Institute in New York where she had the opportunity to learn from legacy master teachers in modern dance. Lisa has been a company member of The Pennsylvania Dance Theater, The Sherry Greenspan Ensemble, Diversity Dance, The Accent and danced for several choreographers performing for industrials, theme parks, festivals, and independent projects in Minneapolis, Pennsylvania, and New York. She has researched holistic movement practices with aspects of dance pedagogy that is applied through her own teaching and work in higher education, arts education outreach, community-based programs, and for specialized dance/movement enrichment initiatives at private schools. Lisa is delighted to be part of the American Youth Dance Theater and looks forward to creating fun, comprehensive, and meaningful experiences through the art of dance.
Fun Fact: Ms. Lisa loves dogs!
Global Footprint: Ms. Lisa is an advocate for a clean environment and equal human rights.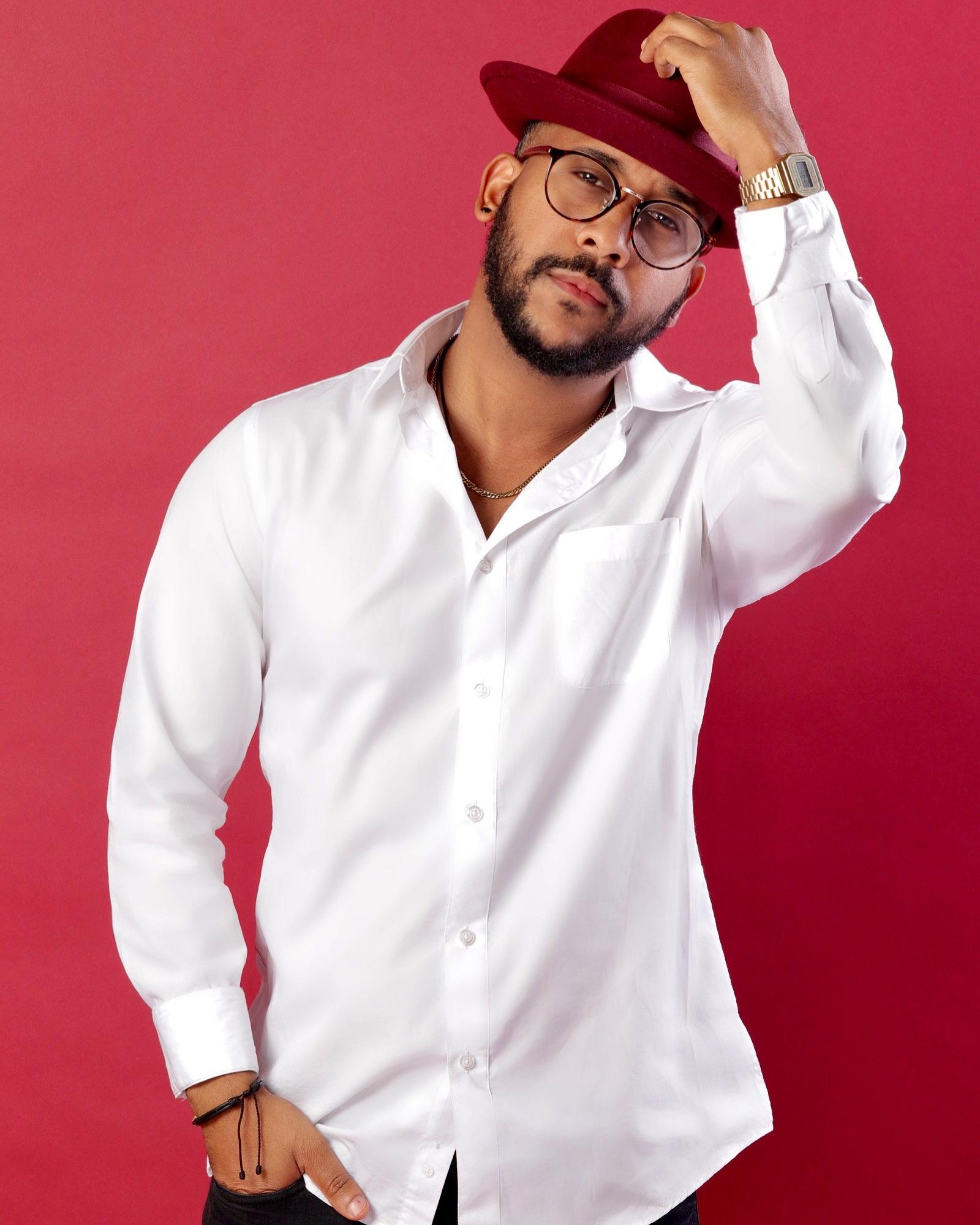 Instructor in Hip Hop

Jeffry Amado is a professional dancer from the Dominican Republic, currently choreographing and teaching in New York. He Graduated from Bellas Artes in the Dominican Republic with a B.A. in Dance allowing him to train with the most important names in the dance industry. He has been teaching consistently in New York City studios but can be found teaching internationally in Dominican Republic, Canada, Atlanta, Colombia, Puerto Rico, and Costa Rica. Amado has danced with major Latin pop stars Pitbull, and Bad Bunny and choreographed for SoulFrito, Urban Latin Music Fest, several studios, and much more.
Fun Fact: Just for fun, I always say Merry Christmas no matter the season!
Global Footprint:  I believe that we are all brothers and sisters, so that we have to take care of each other. That is why I love to help others no matter what. To me, helping others is so important because we never know what people are dealing with. I learned that from my grandma, she always helps her people from her small town in the Dominican Republic. Watching her doing all that it is amazing, just to see a big smile on their faces. So that's why I love to help others, even in my daily life, even if I see someone in the streets, I'm more than happy to help. We are a big family and we have to love each other without judging others or their past.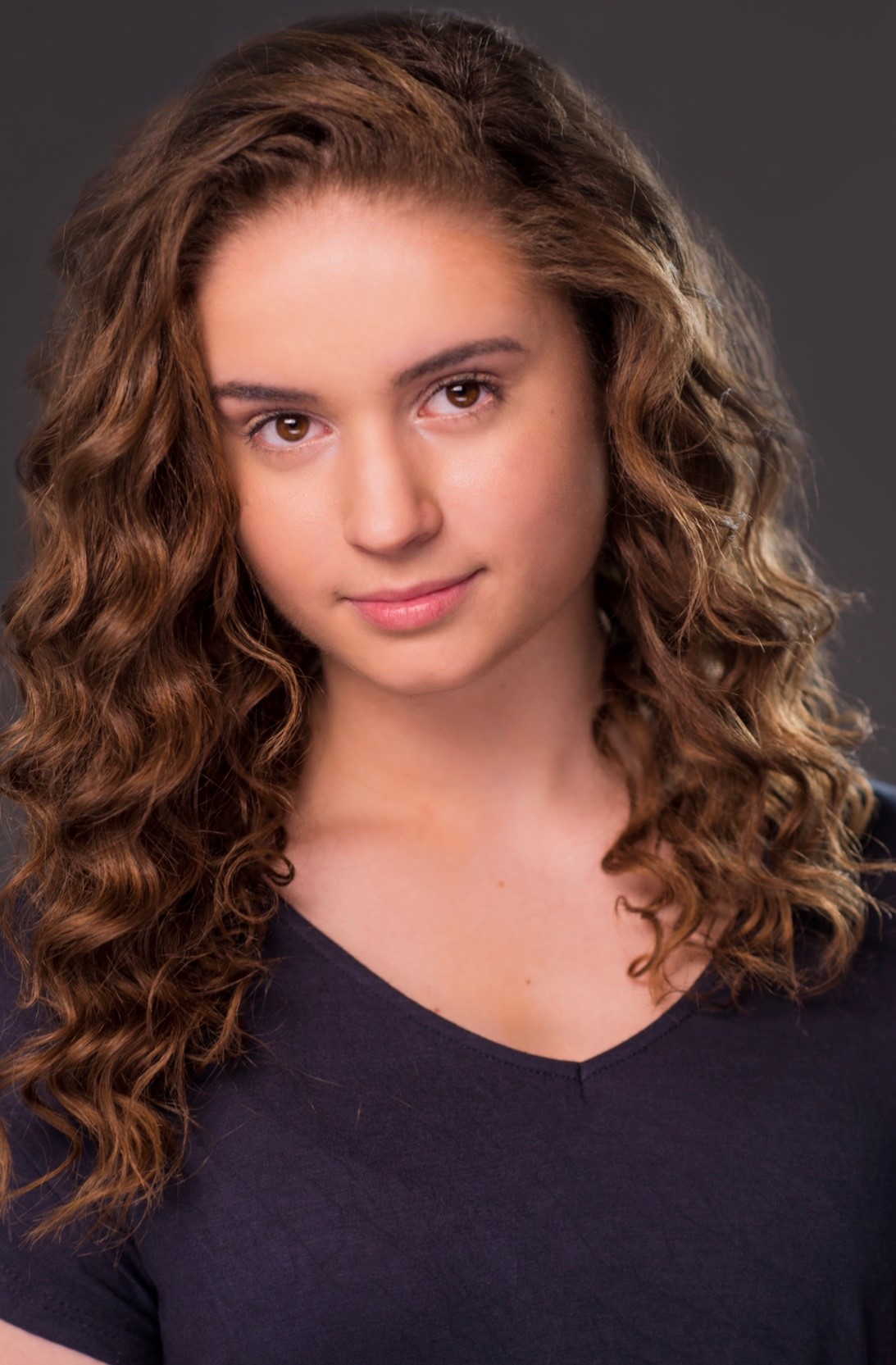 Instructor in Tap
Taytum was raised in Dallas, TX under the direction of Katelyn Harris. She is now an NYC-based dancer who attends Pace University Pforzheimer Honors College. She is a company member with the CHR Project Demi Remick and Dancers, as well as an alumna of the Jacob's Pillow Tap Program (2019) where she was able to perform and choreograph. She feels grateful to have had the opportunity to learn from so many inspiring dancers. Some more credits include: In the Groove (Dormeshia), Spotify, BuzzFeed, Dallas Dance Fest, Verizon Theater, Tap Kids Emerging Choreographer, Young Choreographer's Festival (performer), RIFF (teacher/choreographer), and Little Rock Tap Festival (teacher/performer).
Fun Fact: Taytum has moved over 14 times, but her favorite place is New York City for sure!
Global Footprint: Taytum is a big advocate for teaching students the true history of tap dance as it so rich in culture derived from African American roots. She hopes that they will do research of their own and go on to teach other friends, family, and students about tap dance!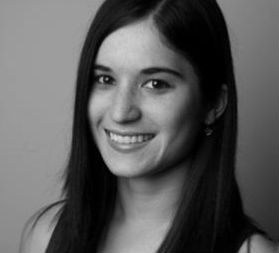 Instructor in Ballet
Rachel M. Owsley- originally from Lexington, KY, began her training with the Lexington Ballet School and supplemented her training by attending programs with American Ballet Theatre, North Carolina Dance Theatre, Pittsburgh Youth Ballet, and Kentucky Center's Governor's School for the Arts. She later received two bachelor's degrees in both Ballet Performance and Dance Pedagogy from Point Park University. While at Point Park, she danced at the Pittsburgh Playhouse, as well as student taught at Pittsburgh's Creative and Performing Arts high school. Rachel always wanted to live in NYC and moved here to attend New York University to gain her M.A in Teaching Dance in the Professions: American Ballet Theatre. In addition, she is an ABT® Certified Teacher, Primary- Level 7 and Partnering of the ABT® National Training Curriculum. She has taught, directed, and choreographed in the NYC and Central Kentucky areas including: Dancers Responding to AIDS, Brooklyn Ballet, Usdan Summer Camp for the Performing Arts, Lower East Side's Educational Alliance, Chen Dance Center, The Lexington Ballet, East Pointe Dance, and The Kentucky Governor's School for the Arts.
Fun Fact: Ms. Rachel loves trying out new vegetarian recipes from around the world, entertaining friends, and hanging out with her husband and rescue crew (their blind pup, Gordo, and fat cat, Mr. Draper).
Global Footprint: "I am so excited to be sharing my love of dance with the AYDT community again this year. During this time of pause, I have been able to meditate and reflect on how I better fit into my community. I have been enjoying connecting with my Crown Height community through their Mutual Aid program. I have been reminded that listening can be more valuable than speaking. That amplifying the voices of others, by way of platform, can be more important than all of us yelling at once. To give when you can, whether that be monetary, labor, or love, and to rest when your soul needs it."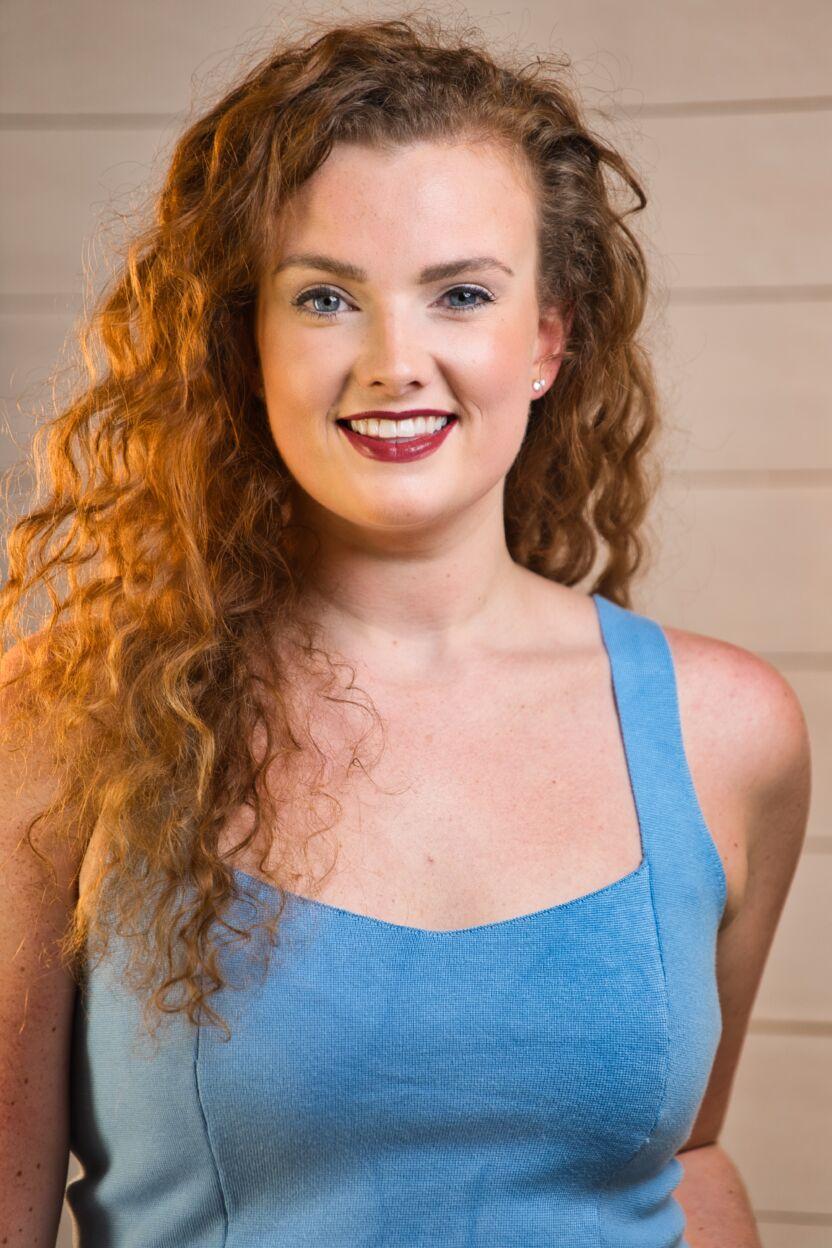 Instructor in Ballet/Broadway
Kiley Corcoran grew up in Andover, Massachusetts where her love of dance and theatre began. Corcoran studied under Jeannette Neill and her pre-professional dance company, Boston Youth Moves, continuing her education in ballet, jazz, tap, and Horton technique. There, she worked with Jim Viera, Jeannette Neill, and guest artists such as Kirven Douthit-Boyd and Matt Anctil. Corcoran has also trained at the Alvin Ailey Summer Intensive, Rockettes Summer Intensive, and the American Dance Festival. She graduated Valedictorian with her BFA in Dance & Minor in Musical Theatre from The University of The Arts, where she performed works by Milton Myers, Sidra Bell, Paul Matteson, Jesse Zaritt and Katie Swords Thurman. Corcoran currently resides in New York City and continues her own training with teachers and her mentors including Khori Petinaud, Al Blackstone, and Billy Griffin.
Ms. Kiley's classes consist of a full warm up including center barre, isolations, laterals & flatbacks via her Horton background, and strength training work pulled from her experience as a barre3 instructor. She continues to pass down what her teachers have instilled upon her, as well as educate her dancers on the history and technique from some of the jazz greats including Bob Fosse, Jack Cole, and Luigi. Ms. Kiley's choreography has that old school meets new school style, "stylized yet sophisticated". 
Fun Fact:  Ms. Kiley loves to cook! She was diagnosed with Celiac Disease in 2016 and her love for cooking & trying new recipes took off from there. 
Global Footprint: I believe making small changes can go a long way! Eliminating plastic bottles from my life and using reusable, metal straws has made a huge difference for me with eliminating waste. I know if we can all make those small changes, it will have a larger impact on the planet!"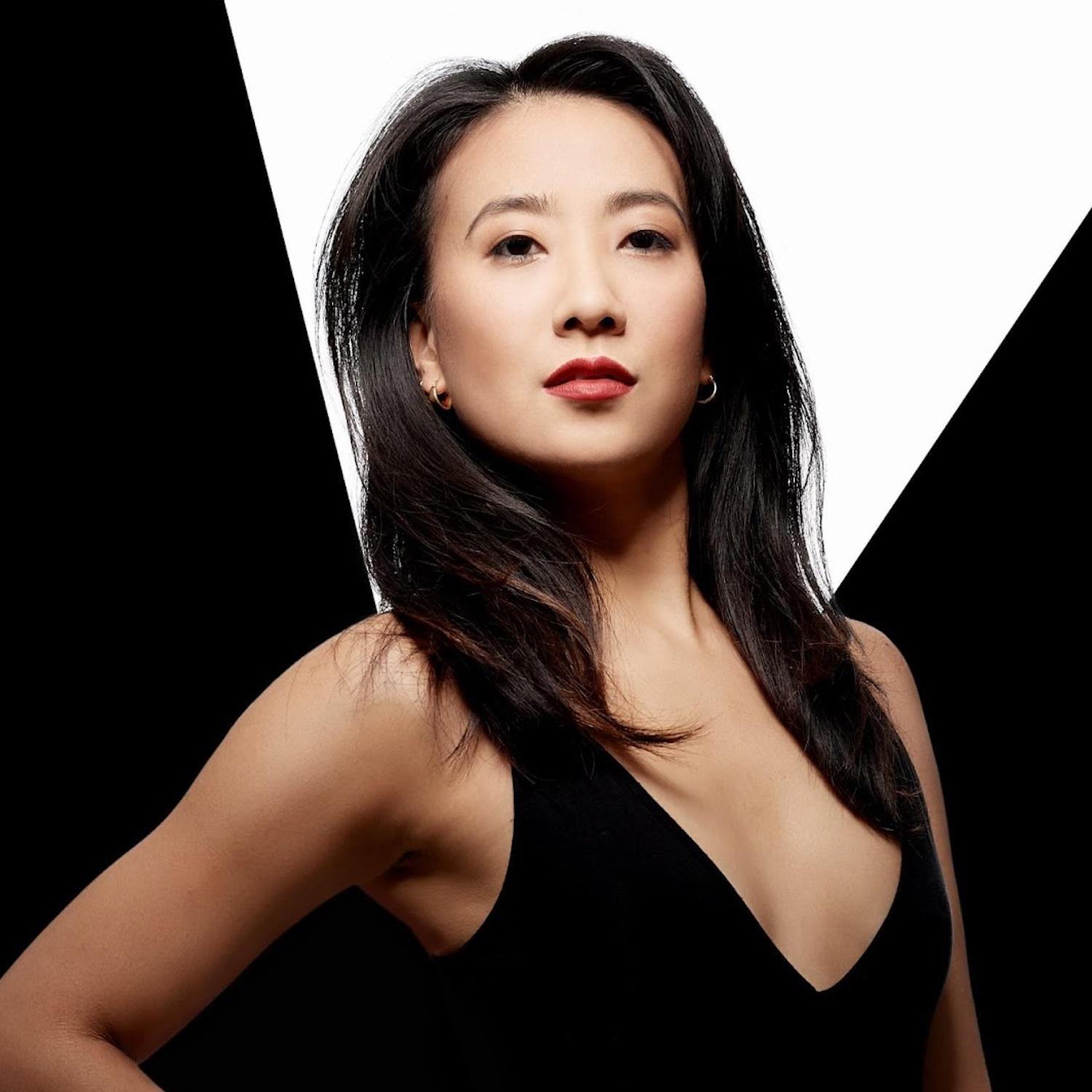 Instructor

Eriko Sugimura was born in Japan and moved to Hong Kong at the age of 4. She began her dance training at a local studio under the direction of Akiko Takahashi (RCBA) and learned Contemporary/Modern styles by Tomoko Imanaka. She trained in Japan, Hong Kong, and Russia (Vaganova Ballet Academy), and officially entered the State Ballet School of Berlin in Germany at the age of 15. At the age of 19, she moved to New York City with a full scholarship to train at the Peridance Capezio Center. Eriko joined Peridance Contemporary Dance Company in 2016 under the direction of Igal Perry. She has worked and performed works by Igal Perry, Jae Man Joo, Vivake Khamsingsavath, Jana Hicks, Marijke Eliasberg, and Ballet Inc; she also appeared in a music video for Grammy Award Winner, Nile Rodgers. In 2017, Eriko joined Complexions Contemporary Ballet under the direction of Dwight Rhoden and Desmond Richardson. As a lead dancer of Complexions Contemporary Ballet from 2017-2022, Eriko performed on some of the world's most famous stages. Eriko has been performing all over the world (Germany, New Zealand, Italy, Ukraine, Jamaica, and more) as a soloist and was covered by Harvard Business Review in May-June 2020 and featured in Dance Magazine.
She is an ABT® Certified Teacher, Pre Primary- Level 3. 
She has been teaching Ballet,Contemporary Dance,Improvisation and Partnering, Directing, Choreographing Internationally for 10years. Currently she is working for American Youth Dance Theater,Sunnyside Ballet(2019-Present), and guest teacher for Connecticut Dance School. She's looking forward to grow up together with AYDT family for 2023-2024 season!
Fun Fact: I love cooking. My recipe was futured on Dance Magazine in 2020!
Global Footprint: I believe dance is a powerful language of the heart. Dance can bring people together even though we have different culture, different skin color, and different languages. Dance has been a great communication tool to expand my life globally. My motto as a teacher is to provide a safe place for everyone to express themselves through dance, listen to others, and understand deeply across borders.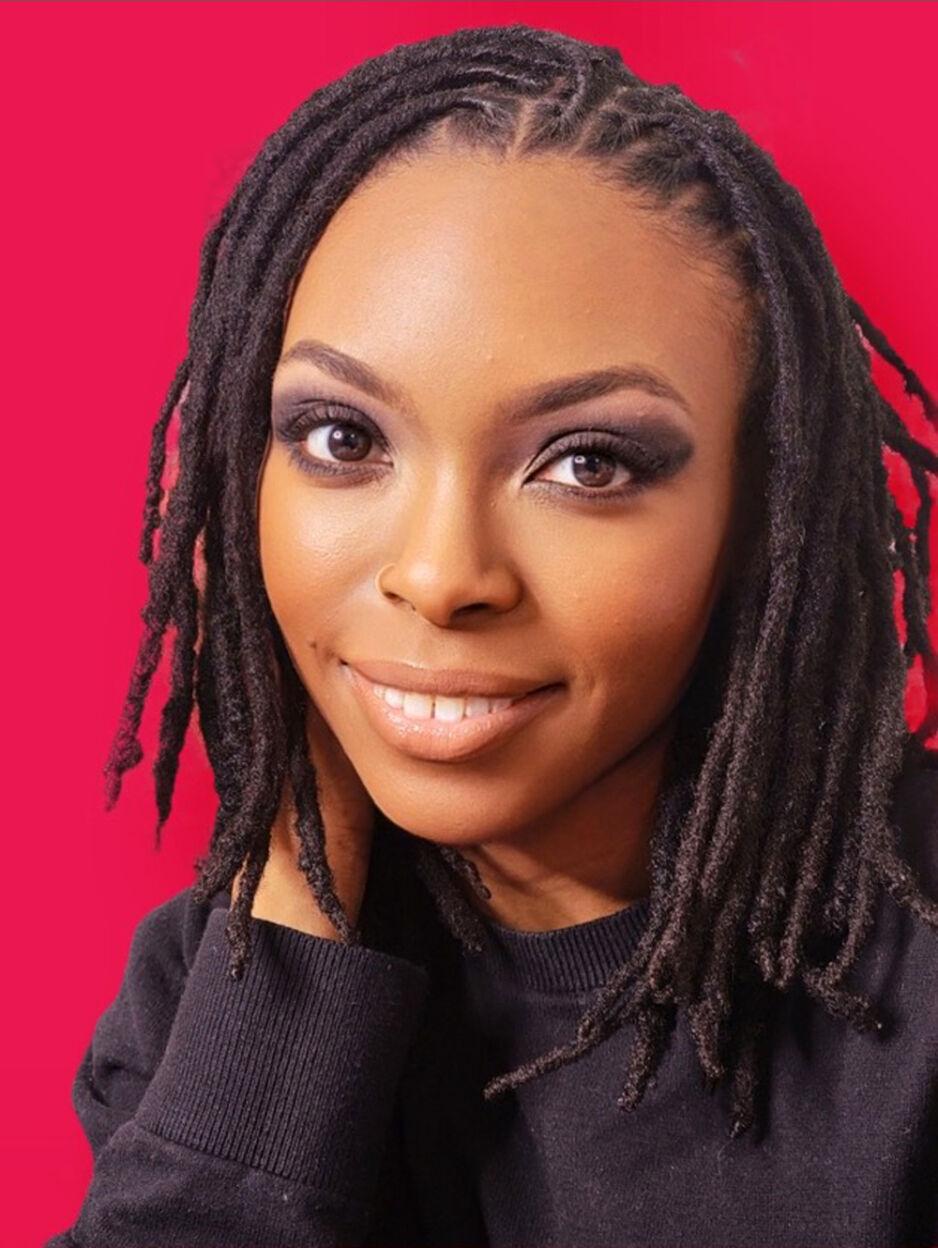 Muriel "Murri-Lynette" Peterson
Instructor
Muriel "Murri-Lynette" Peterson began performing at age 4 with the Paul Robeson Performing Arts Company in Syracuse, New York. In 2010, she performed with Dancing In The Streets: Hip-Hop Generation Next '10 at Lincoln Center. She has also had the honor to perform with tap legends Marshall Davis Jr. and Ted Louis Levy. Most recently, Ms. Peterson was casted in Bill T. Jones', Deep Blue Sea. Currently, she is a member of the Ladies of Hip-Hop Dance Collective training company. Muriel has a BA in Dance & Urban Studies, with a minor in Spanish language from Queens College—City University of New York, as well as a MFA in dance from Temple University.
Fun Fact: 
Global Footprint: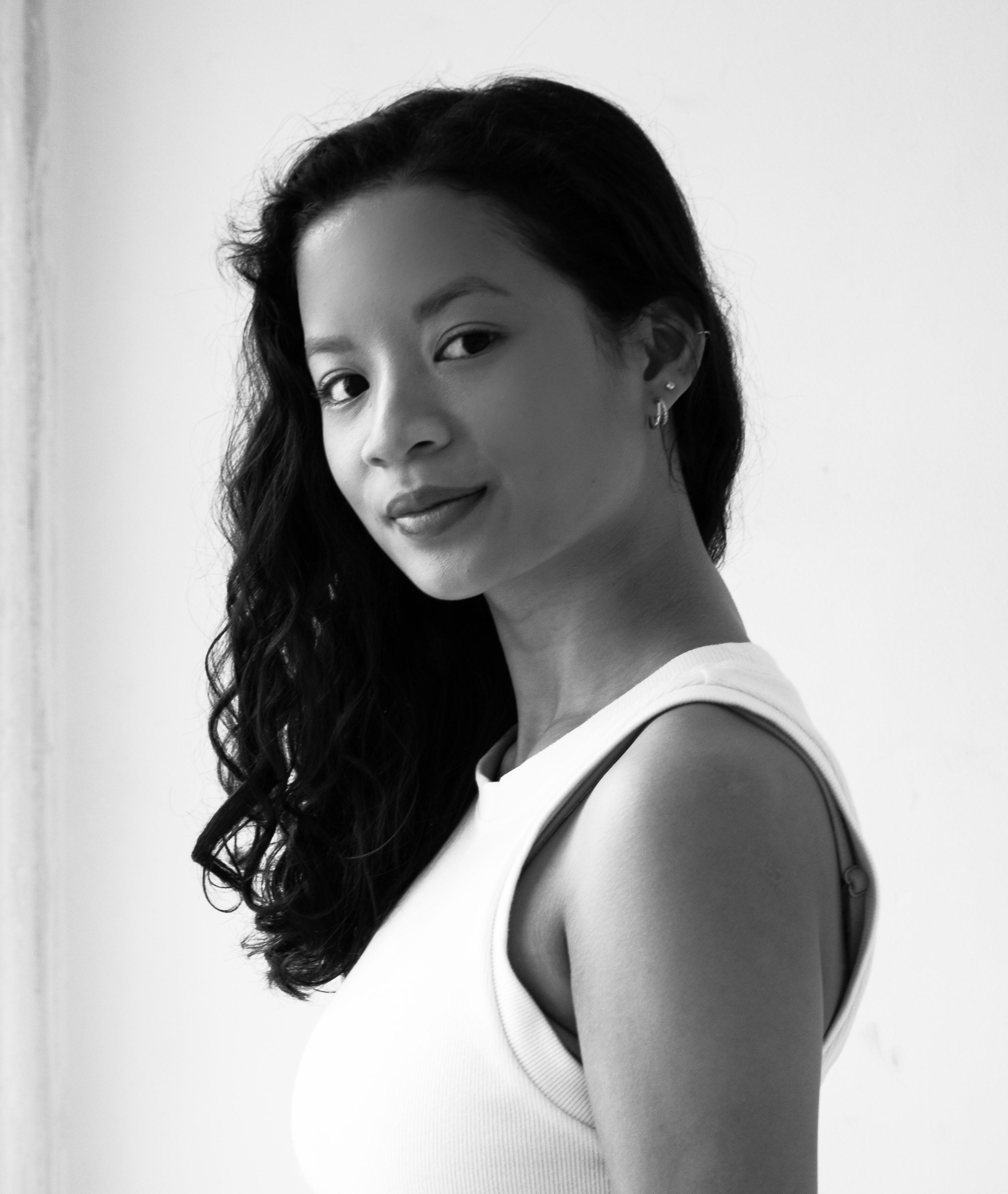 Instructor
Maia Virgil began her dance training at Swarthmore Ballet Theatre under Lori Ardis, Amber Flynn, and William DeGregory where she studied ballet and modern. At SBT, she performed in many classical ballets and also choreographed many of her own works. She also attended numerous intensives including Boston Ballet, Alvin Ailey, BalletX, and b12. She continued her studies at New York University Tisch School of the Arts where she graduated cum laude with a BFA in Dance and Classics, and a minor in Linguistics. There, she performed works by Dwight Rhoden and Yin Yue, as well as her own choreographic works. 
Maia recently completed her MA in Dance Education at NYU Steinhardt with a full certification in American Ballet Theatre's National Training Curriculum Levels Pre-Primary through Level 7 and Partnering. She is a current company member with Axons Dance Theatre and looks forward to performing and choreographing more, alongside teaching. 
As someone who has worked with children in various capacities, Maia is excited to engage with and be inspired by the young artists at AYDT. She is just as interested in sharing her knowledge and experiences as she is looking forward to fueling her artistic well with the ideas and imaginations of the upcoming generation of dancers!
Fun Fact: All of my immediate family's birthdays have a 2, 5, and a 7 in them!
Global Footprint: I am a strong advocate for supporting students of color in the dance world, especially in ballet, to create a more diverse and well-rounded ballet and arts community that will allow ballet to continue to thrive in the 21st century.