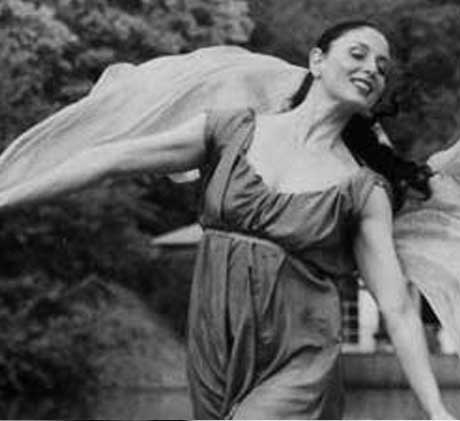 Natalia Alonzo-Brillante
Founder & Director; Instructor in Pre-Ballet, Ballet and Pre-Pointe

Natalia Alonzo-Brillante, a native New Yorker, began her journey with dance at the age of three. Her background includes extensive training in classical ballet, modern dance and Flamenco. Her ballet teachers include David Howard, Marina Stavitskya, Michael Vernon, Anna Lederfeind and Nancy Bielski. She studied contemporary dance at the Martha Graham School and has spent over 15 years of her career learning and performing the technique and repertoire of Isadora Duncan. Natalia trained in flamenco and classical Spanish dance with Jose Molina, Mariano Parra and Liliana Morales.
After graduating high school Natalia continued her professional training at the Martha Graham School of Contemporary Dance. She also completed a BA in foreign languages at Hunter College. Upon completion of her dance studies, she was invited to partake in the historic reconstruction of Martha Graham's 1934 ballet "Panorama" in which she performed with the Graham Company for two consecutive seasons at New York's City Center as well as the Spoleto Festivals in the United States and Europe.
Natalia danced with the Metropolitan Opera Ballet at Lincoln Center for 5 years in productions of La Traviata, Turandot, Tannhauser, I Vespri Siciliano and Carmen. Her professional career also includes performances with numerous dance companies including Dances by Isadora, Catherine Gallant Dance, The American Bolero Dance Company, Danzas Espanolas, the Off-Broadway production "Flamenco Extravaganza" and Ballet Fiesta Mexicana, among many others. She also performs locally with her own flamenco dance company Gitana.
Natalia began teaching in 1994 at Ballet Academy East and Discovery Programs in NYC. In 1996, at the age of 25, she accomplished her childhood dream of opening her own dance studio, American Youth Dance Theater. Since then the school has undergone three expansions and continues to grow. Over the years, Natalia's greatest joy as a teacher has been seeing children of all ages, backgrounds and levels of ability discover the joy of self expression through dance and music. It has been a special and joyful experience for her to witness students growing from the toddler programs all the way through the highest level classes, and seeing how involvement in the arts helps children develop into disciplined and dedicated young adults with a strong sense of respect for self and others.
Along with directing American Youth Dance Theater, Natalia has also guest taught and conducted multicultural dance performances and lecture demonstrations in public and private schools throughout New York City since 1999, through programs including Young Audiences and Arts Connection.
Natalia's favorite movie is the Japanese version of "Shall We Dance?" because it is about ordinary people discovering the joy of movement. She believes that if we all spent a little more time dancing, the world would be a happier place!
Natalia is an ABT® Certified Teacher, who has successfully completed the ABT® Teacher Training Intensive in Primary through Level 5 of the ABT® National Training Curriculum.
Monique Massiah
Studio Administrator; Instructor in Pre-Ballet and Ballet

Monique Massiah graduated magna cum laude in 2008 from Arizona State University with a B.F.A in dance and minor in business. While in school Monique received numerous academic and dance scholarships.
Monique was born and raised in Brooklyn, NY and started her dance training at the age of four. She went on to study at the renowned Alvin Ailey American Dance Theater for 10 years. Monique was awarded a fellowship at the Alvin Ailey School and became a teacher assistant. In addition to her training at Alvin Ailey, she trained at LaGuardia High School for Music, Art & Performing Arts.
Her professional accomplishments include: a 1998 performance at the Goodwill Games, Opening and Closing Ceremony; in 2000 she performed Cry at the Kennedy Center Awards for honoree Judith Jamison; performed Memoria at City Center in 2003; in 2004 was a National Foundation for Advancement in the Arts Winner for modern dance; in 2005 was a member of Dance Arizona Repertory Theater; in 2008, performed and choreographed Ophelia at the Philadelphia Fringe Festival.
Monique is an ABT® Affiliate Teacher, completing the ABT® Teacher Training Intensive in Pre-Primary through Level 3 of the ABT® National Training Curriculum and has successfully presented students for examination.
Deborah Anthony
Instructor in Mommy-n-Me, Tiny Tots, Pre-Ballet, Broadway Jazz and Tap

Deborah moved to New York City from Buffalo, New York to pursue a career in musical theater and dance. After completing her education at the American Musical and Dramatic Academy she graduated Summa Cum Laude from New School University with a B.F.A. in Musical Theater. Deborah also graduated Summa Cum Laude from John Jay College with a Master's in Forensic Psychology. Deborah has taught dance for the past 15 years throughout Buffalo, Albany and New York City. She has choreographed numerous musical productions; some of her favorites include 42nd Street, White Christmas, Mary Poppins, and Beauty and the Beast. Deborah is so happy to be a part of the AYDT family and is thrilled to be able to share her love and knowledge of dance with the next generation of young artists.
Deborah is an ABT® Certified Teacher, who has successfully completed the ABT® Teacher Training Intensive in Primary through Level 3 of the ABT® National Training Curriculum.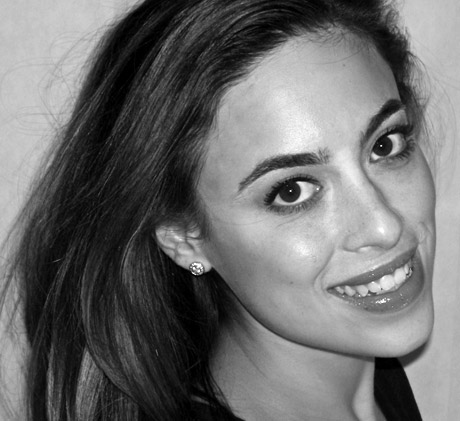 Sophie Alpern
Instructor in Pre-Ballet, Ballet and Pointe 
Sophie Alpern, a native New Yorker, has been dancing since age five. She trained at the School of American Ballet, Steps on Broadway, North Carolina School of the Arts, Houston Ballet Academy, and the Royal Ballet School. While at SAB, she performed with New York City Ballet in The Nutcracker, A Midsummer's Night Dream, Swan Lake, Sleeping Beauty, Coppelia, and Circus Polka.
Sophie holds a Masters degree in Dance Education with a concentration in ABT Ballet Pedagogy from New York University, and is an ABT® Certified Teacher in Pre-Primary through Level Seven and Partnering of the ABT® National Training Curriculum. She holds a B.A. from Vassar College with honors in Sociology, and is also a graduate of The Brearley School in NYC. Sophie danced leading roles with the Vassar Repertory Dance Theater for four years, culminating in the principal role in Balanchine's Valse Fantaisie. She has worked in the Education Department at American Ballet Theater, taught open ballet classes for faculty and students at Vassar, and helped bring dance to underprivileged children across the world, through Ballet Tech, Ballet Ambassadors, and the Village of Hope in Ghana.
Sophie has combined her dance career with ongoing academic pursuits. She is the author of a sociological study entitled "The Perception and Role of Dance and Classical Ballet in the Liberal Arts Academy," and has published an article in Dance Spirit Magazine called "Best of Both Worlds: Balancing Dance and Academics."
In addition to teaching at AYDT, Sophie also teaches at the Jacqueline Kennedy Onassis School at American Ballet Theatre, LaGuardia High School for the Performing Arts, and the School at Steps.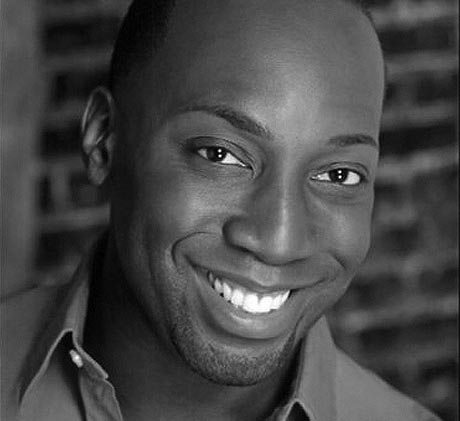 Sam Turner
Events & Publicity Coordinator; Instructor in Ballet, Pointe, Ballet Boys, Contemporary, Broadway Jazz and Boys' Hip Hop

Sam began his training in music and dance at the Alexander W. Dreyfoos Jr. School of the Arts in Palm Beach, the Academy of Ballet Florida and Boston Ballet; performing in works by Marie Hale, Gerri Houlihan, Gina Buntz and Kathryn Posin. After high school, Sam was accepted into the Ballet program at Indiana University Jacobs School of Music in Bloomington, Indiana. There he was coached and mentored by Violette Verdy, Guillaume Graffin, John Clifford, Julie Kent, Jacque Cesbron, George Pinney, and performed principal roles within the classical and contemporary repertoire. Graduating with a B.S. double focusing in Ballet and Kinesiology, Sam moved back to the east coast where he had the pleasure of working with leading choreographers including Mark Morris, Elisa Monte, Jennifer Archibald, and Karen Kayle. Company credits include Chicago Dance Theatre-Chicago IL, Roxey Ballet-Lambertville NJ, American Repertory Ballet-Princeton NJ and Elisa Monte Dance Company-NYC. While with these companies, he toured throughout the United States, Canada, Italy, France and Greece performing in works choreographed by Graham Lustig, Twyla Tharp, Lisa de Ribere, Elisa Monte and Tiffany Rea-Fisher. Stage and industry credits include The Radio City Christmas Spectacular, Cirque du Soleil at Radio City, Iphigénie en Tauride at Lyric Opera of Chicago, and Orfeo ed Euridice at The Metropolitan Opera. During this time, Sam was invited to perform original works choreographed by Karen Gayle at the Inside/Out Festival at Jacob's Pillow, DUMBO Dance Festival, and at the Queen Elizabeth Theatre in Toronto for The International Association of Blacks in Dance Festival.
Sam is an ABT® NTC Fellow, certified in Pre-Primary through Level V of the ABT® National Training Curriculum and has successfully presented students for examination.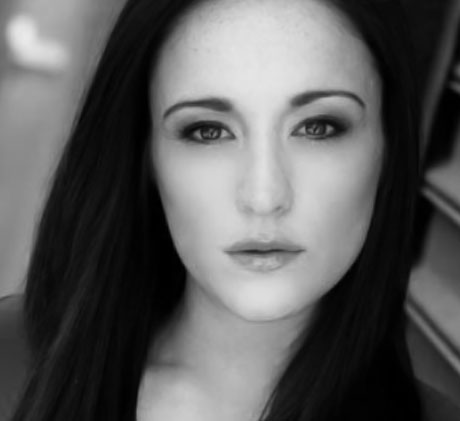 Jenna Roe
Jenna Roe is a native of Montana, where she began her dance training at the age of four. She was awarded multiple scholarships through the Montanan Dance Art Association that allowed her to travel the country at a young age studying with world famous dance professionals. Jenna began her professional career after moving to Chicago in 2003 where she performed with Rhythm Iss, Bam, and Especially Tap Chicago. She then became Faculty at Lou Conte, home of Hubbard Street Dance Company. Jenna now resides in New York and is currently managing a professional company Apartment 33, produced by Chloe Arnold. Other achievements include Faculty member and extensive training at Arthur Murray New York, Assistant Choreographer at New York City Dance Alliance and Applause New York, Ensemble Member of Rhythm Is Our Business, Featured in Can TV and Tap World One documentaries.
Jenna enjoys the creative process, challenges, and variety of experiences that dance brings to her life. She has consistently remained focused on her development by infusing all styles of dance and creative movement. Favorite quote: Dance to express not to impress.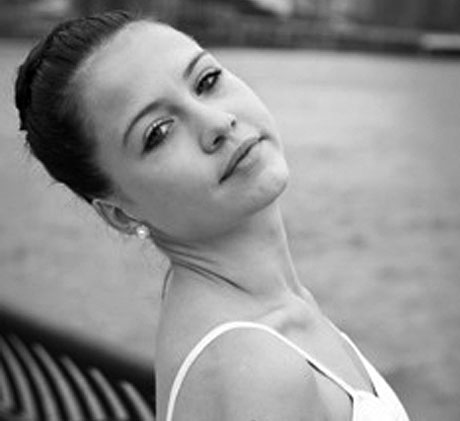 Lina Kent
Instructor in Pre-Ballet, Ballet and Pointe

Lina Kent is a native New Yorker, and received her formal training at Ballet Hispanico on a full scholarship. Lina attended Dean College with a major in dance, and while in school performed professionally with Pioneer Valley Ballet.
Upon returning to New York she worked with New American Youth Ballet, performed as a guest artist with the Jimenez/Black Dance Project, and completed an internship with Broadway Dance Center. She has been a member of In-Sight Dance Company since it's inception. She has performed as a company member with The Kennedy Dancers, mishiDance, and has apprenticed with Classical Contemporary Ballet Theatre in Brooklyn.
Ms. Kent has toured in North Carolina where she performed with Kinetic Dance Company, and has most recently danced her dream role as "The Sugar Plum Fairy" or Genesse Dance Theatre. Lina has had the opportunity to run a free pre-professional children's program through In-Sight Dance Company, and has served as the ballet instructor at "The Cultural Arts Center" in Washington Heights.
Lina is an ABT® Certified Teacher, who has successfully completed the ABT® Teacher Training Intensive in Pre-Primary through Level 3 of the ABT® National Training Curriculum.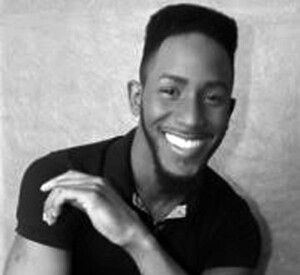 Corey Brandford
Hailing from Pittsburgh, Pennsylvania, Corey has always had a passion for and an obvious gift of dance. He studied hip hop under several instructors as a young child until high school where he decided to expand his studies and began to train in Ballet, Jazz, and Horton.
Graduate of CAPA High School, He continued his training at the Pittsburgh Ballet Theatre and Point Park Summer Conservatory Programs before moving to New York City in 2010. Since moving to New York, he has trained at the prestigious Alvin Ailey School and Broadway Dance Center focusing on his commercial and concert training. Performing a lot of liturgical works, Corey has worked with the likes of Donnie McClurkin, Kiki Sheard, Kirk Franklin and Cheryl Pepsi Riley. While his teaching has had the opportunity to expand overseas, Corey still trains in the midst of teaching and sharing the knowledge he has honed. "It's important for me to give back because I am sharing that fresh take on what dance has now come to be. Not sugarcoating it, but staying true to the form and technique; while also teaching performance quality and the importance of hunger and drive in this business."
"Everything I do is bigger than I. I feel I am part of a process and generation that's making sure, in years to come, dance continues to evolve beyond what our eyes can see and what our minds can imagine. To see potential and growth in our youth and to know you were a part of the process is the biggest reward."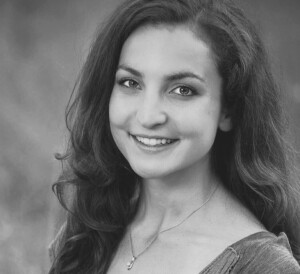 Elizabeth Homick
Originally from North Carolina, Elizabeth graduated cum laude from Florida State University with a BFA in Dance. Although a ballet student since the age of five, since middle school she has focused on her love of modern dance and choreography. She is currently a Community Actionist for Gibney Dance's 'Hands are for Holding' program (a violence prevention initiate in partnership with Day One and the Mayor's Office to Combat Domestic Violence). As a Community Actionist, she performs and facilitates assemblies in middle and high schools all over NYC. In May 2016, she was invited to perform with the Gibney Dance Company for the 25th Anniversary Benefit Concert in NYC. She has worked for Aruan Ortiz, a critically acclaimed jazz musician and composer (as his Audience Development Assistant), and for Ascendence Dance Chicago (as their Audience Development Director). Elizabeth has also worked for Gibney Dance as an Art-to-Tech Intern, Dance Company Fellow, and Artistic Intern. From 2014-2015, she was a Program Intern at the Doris Duke Performing Artist Awards.
Elizabeth graduated from high school from the UNC School of the Arts with a focus in contemporary dance. She spent her Spring 2014 semester studying contemporary dance at the Hong Kong Academy for Performing Arts, where she performed with the school and choreographed site specific pieces. She has also choreographed and performed at the American Dance Festival. She is based in NYC and is interested in photography and videography as well.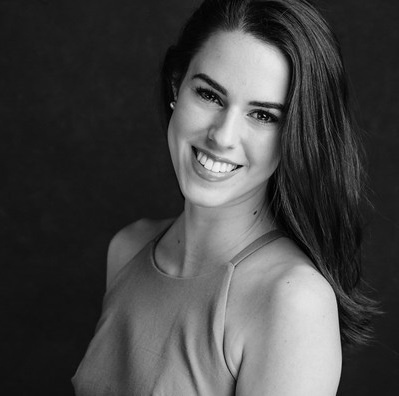 Instructor in Pre-Ballet, Hip Hop, Broadway Jazz and Tap
Taylor is from New Jersey and moved to New York to train and receive her degree in both Musical Theater and Dance at Marymount Manhattan College. She is also a student at Broadway Dance Center and Manhattan Movement Arts Center. Her credits include Kiss Me Kate, A Chorus Line, Once Upon A Mattress, Zelda: A Love Story, The Drowsy Chaperone, In The Heights, Anything Goes, Grease, Footloose, Beauty and The Beast, and The Wizard of Oz.
In the classroom, Taylor's goal is to provide a safe environment where students feel comfortable and confident in showing off their best self and finding their inner light. It is unreasonable to expect perfection from anyone, but it is possible to get a little bit better each day, and that is a belief she wants to instill in her students. Matching a strong work ethic with the right attitude can allow anyone to achieve greatness and she wants to help her students along that journey.

Taylor is happy to be a part of the AYDT family and filled with joy knowing she gets to share her knowledge and passion with rising young artists.

Time to let your lights shine!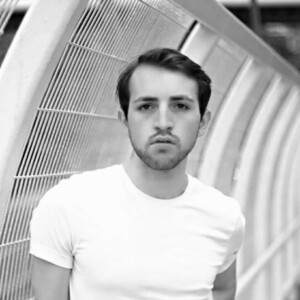 Austin Marquez
Instructor in Hip Hop and Broadway Jazz

Austin Marquez is a performer based in New York City, studying musical theatre at Marymount Manhattan College. At  21, Austin has already been seen in several Off-Broadway productions in New York City including the New York City premiere of Zelda: An American Musical, Kiss Me Kate, Our Country's Good and others. 
Austin trains rigorously every day in dance, voice, acting, movement for actors, and voice and speech from countless educators in New York City, and has trained from many others across the country. 
Austin has performed since the age of two and has been a teaching artist from the moment he graduated from high school at Denver School of the Arts. He is a proud member of the Musical Theatre Educators Association, and has been part of many workshops and intensive's at several studios around the country.
Austin strives to build up other performers confidence and technical abilities, encouraging them to go farther than what they believe is possible in order to reach their highest potential. His main goal is to inspire his students and show them that they have the capability to do whatever they desire, and give them the tools in order to pursue it. 
"From the moment you step into the room, you have the capability to go as far as you want, as long as you give your all every second you're here. Don't wait to improve later, it starts now!"-Austin Marquez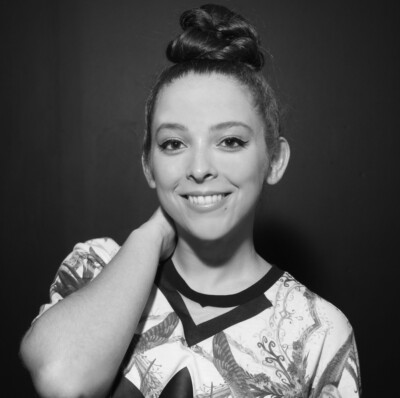 Instructor in Pre-Ballet, Tap and Hip Hop

Candice Segarra graduated from Manhattanville College in 2014 with a B.A. in Dance and Theatre and a minor in Communications on a performing arts scholarship. She has studied and performed many styles of dance and performing arts for over 15 years including; ballet, tap, jazz, hip hop, street jazz, musical theatre, modern, contemporary, and salsa. Before college, she attended a performing arts magnet high school in Connecticut. While in college, Candice studied and performed works by Peter Pucci, Marta Renzi, Ben Munisteri, Ann Marie Deangelo, and Andre Kisselev, as well as held roles in many department theatre productions. Candice was an active choreographer for the Dance department's seasonal concerts, club showcases, on-campus events and was a Captain and choreographer for the college's hip hop crew. She has danced on tour with Marta Renzi & Co. at Jacob's Pillow Dance Festival and has performed in the Table of Silence 9/11 project, the xyz nyc series at The Tank, Dance Astoria, RAW Artists, Peridance APEX Showcase, Amalgamate Dance Company's 6th Guest Artist Showcase, Barton Booth, Why, Why, Always at Abrons Arts Center, Mark Morris Dance Center, Disney World, New York City Center, Triskelion Arts and more. Candice has also trained and performed in Italy with Amalgamate Dance Company/DAMAGEDANCE's BREAKOUT summer program. She currently dances with Double Up Dance Company: Team LEGGOO, and freelance dances with various entertainment companies and choreographers for live performances and music videos. Candice has taught various styles of dance to ages 2-18 for four years throughout Westchester County and NYC. Candice is also the creative director and founder of Segarra Dance Theatre Projects, where they focus on bringing awareness of the arts to the people through various performing art forms.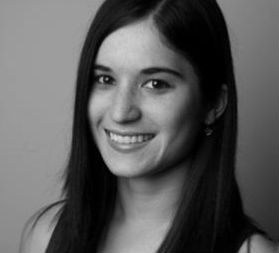 Rachel Mazur is originally from Lexington, KY, and began her training with the Lexington Ballet. She later received a B.A in Ballet Performance and Dance Pedagogy from Point Park University in Pittsburgh, PA. While at Point Park, she danced at the Pittsburgh Playhouse, as well as, student teaching at Pittsburgh's CAPA high school. Rachel then moved to New York City to gain an  M.A in Teaching Dance in the Professions: American Ballet Theatre at New York University. In addition, she is an ABT® Certified Teacher, Primary- Level 7 and Partnering of the ABT® National Training Curriculum. She has taught, directed, and choreographed in the NYC and Central Kentucky areas including: Dancers Responding to AIDS, Brooklyn Ballet,  Usdan Summer Camp for the Performing Arts, Lower East Side's Educational Alliance, Chen Dance Center, The Lexington Ballet, East Pointe Dance, and The Kentucky Governor's School for the Arts.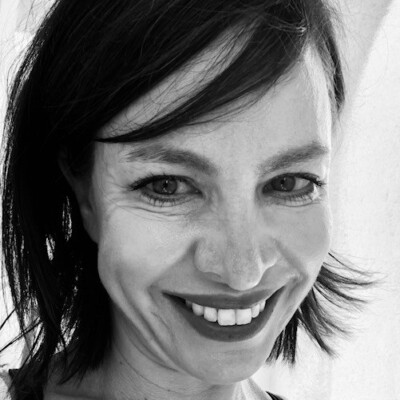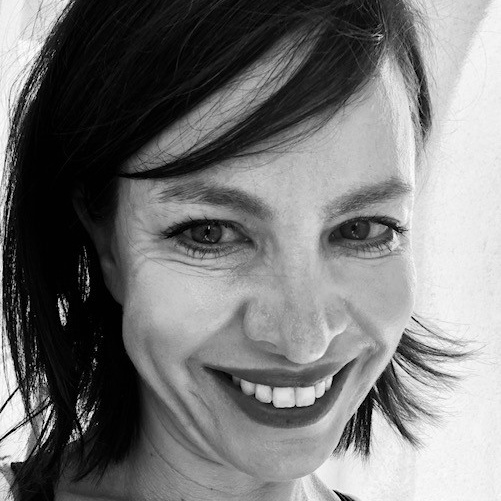 Melanie Coats originally hailed from Dallas, TX. She began her ballet training at the Chamberlain School of Ballet in Richardson, TX. After moving to Austin, TX at the age of 10, she continued her training at Ballet Austin where she danced in the junior company and then senior company. During the summers, she trained at the prestigious Boston Ballet and Hartford Ballet summer workshops. She moved to NYC to obtain her BFA in Dance at The Juilliard School under the directorship of the late Benjamin Harkarvey. While at Juilliard, in addition to her ballet training, she studied the techniques, and performed the repertory, of Martha Graham, Jose Limon and Paul Taylor. A highlight of her time at Juilliard was working with the renowned choreographer Jiri Kylian and performing in his seminal work, Choreographic Offering. Upon graduation she formed a company with her fellow Juilliard classmates and continued dancing in NYC.
Also a professional musician, Melanie formed a band called Burning Brides. Shortly after the band was signed to the NYC label V2 Records, Melanie moved to Los Angeles to more fully pursue her music career. She spent the next decade recording, performing and touring all over the world. Upon the birth of her two children she put her performing career on hold and became interested in pedagogy. After teaching privately for a number of years, she became interested in investigating how to incorporate her two passions with a more serious pedagogical approach. She moved back to NYC to pursue her Master's degree at New York University. She is currently in her second year of NYU's Masters degree program in Dance Education with a dual concentration in ABT Ballet Pedagogy and New York State K-12 teaching certification. She is currently an ABT® Certified Teacher in Pre-Primary through Level Five, and will be completing her certification through Level Seven and Partnering of the ABT® National Training Curriculum by December of 2018. She is thrilled to be a part of the AYDT community.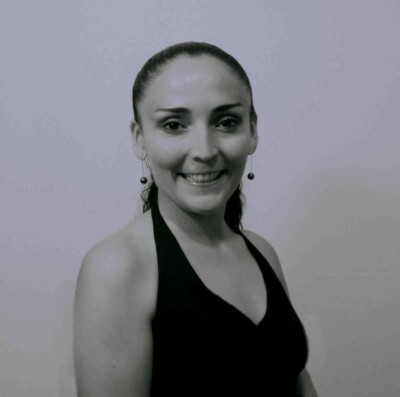 Maria Piedad is a choreographer, teacher and dance theorist graduated from the National Ballet School of Cuba, and the NYU/American Ballet Theatre® M.A. in ballet pedagogy and from the Tisch School of the Arts M.A. program in Performance Studies. With an artistic career of 22 years in Ecuador, Cuba and USA, she also teaches character, historical, jazz and contemporary. A member of the International Dance Council CID-UNESCO since 2009 and of the National Dance Education Association NDEO since 2014, Maria Piedad is also an ABT® Fellow and Affiliate Teacher who is certified to instruct the ABT® National Training Curriculum from pre-primary through level 7 and partnering, having successfully presented students to examinations.
Besides her work at American Youth Dance Theater, she is ballet and jazz faculty at Brooklyn Ballet, ballet mistress and répétiteur for the Classical School of Ballet LI and dance instructor for the Outreach Program at Ballet Hispanico. She serves as pedagogic adviser and choreographer for Danzas Ballet School in Ecuador since 1999. She worked for ABT® as a teaching assistant at JKO School children's division and as a counselor for their Summer Intensive; she was also an adjunct faculty for the CUNY's College Now Program. Maria Piedad was the artistic director and choreographer of ProDanza-Ecuador, Commercial Dance Company (2001-12); K-12 dance educator for the German and American Schools in Quito (2003-12). Rehearsal director for the National Ballet of Ecuador (2004-08) and classical repertoire teacher for the Ballet School "Alejo Carpentier" in Havana (1999-2000).
Her choreographies have been performed in Ecuador, El Salvador, Cuba, Dominican Republic, Costa Rica and USA. She staged the Jaime Pinto's complete ballets Don Quixote, The Nutcracker, The Three Musketeers and The Taming of the Shrew for the National Ballet of Ecuador where she was also a dancer starting in 1996.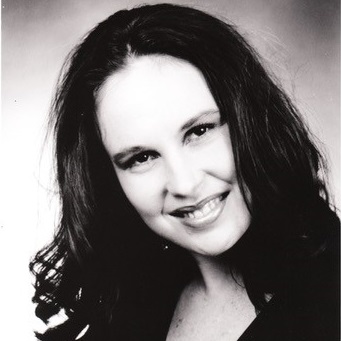 Instructor in First Steps

Lisa Johnson, a native Minnesotan, received her BFA in Dance from the University of Minnesota and attended Penn State earning a M.Ed. in Art Education. She is cross-trained in ballet, jazz, and modern with a foundation in Humphrey-Limón technique and has performed for several choreographers in Minneapolis, Pennsylvania, and New York. Lisa specializes in teaching dance/movement in early childhood and higher education. She has worked in arts education outreach, community-based programs, mind-body research, and developed progressive curriculum teaching for several New York institutions for over fifteen years. She adores the spirit of every child she meets and works to foster the individual as a whole person. Lisa is delighted to be part of the American Youth Dance Theater and looks forward to creating fun, enriching, and meaningful experiences for children.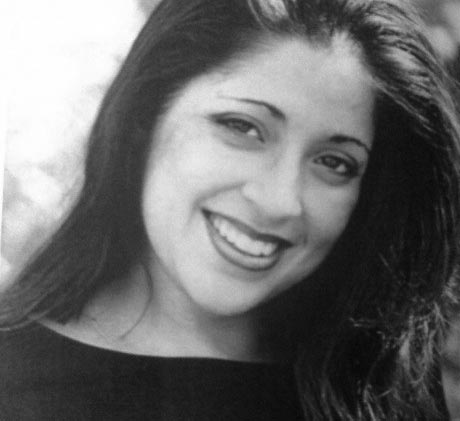 Born in Santiago, Chile, Nancilyn was raised in Sea Girt, New Jersey. In 2002, she graduated from Point Park University, a renowned performing arts college in Pittsburgh, Pennsylvania. After just three and a half years of study, she received a Bachelor of Arts degree in Dance, with a concentration in jazz. While attending college, Nanci performed professionally for The Pittsburgh Playhouse and the Pittsburgh Musical Theater in productions of Fandango, Boogie Wonderland and Joseph and the Amazing Technicolor Dreamcoat. During her summers, she performed profession-ally as a dancer in Odyssey at Six Flags.
Nanci's teaching experience includes most recently, Kinderdance, New York City, where she specialized in ballet, tap, and gymnastics for ages two to five; Ms. Elaine's Dance Studio, Pittsburgh, specializing in hip hop; and Standing Ovation Dance Studio, Brick, NJ for ages three to 16, teaching competitive levels in all genres of dance specializing in hip hop and tap.
Nanci has had a true love of dance since the age of three and she has always had the devotion and dedication required to share that love of the art with her students.
Morgan Lamb is the first person to graduate with a dual degree between NYU's Tisch School of the Arts (MFA in Dance) and Steinhardt (MA in Dance Education, Teaching all Grades). Morgan received her early training from Studio One in Kingsport, Tennessee under the direction of Melita Brock-Warner. She graduated Summa Cum Laude in 2014 with a BFA in Fibers and minor in dance from the Savannah College of Art and Design (SCAD). In 2015 she had the opportunity to perform alongside her Tisch peers, and Kidd Pivot, in Crystal Pite's Polaris as a part of Lincoln Center's White Light Festival. Morgan has performed in numerous festivals and theatres including: KODAFE, Ballet Inc.The Series, as a guest solo artist in Dance ARIS (Artist Residence in the Smokies), Radio City Music Hall, City Center, Dixon Place and Dance Theatre of Harlem as a part of the Sunday Matinee Series. She has taught in a wide variety of settings in New York City including after school programs, public schools, and serves as faculty for The School at Peridance. For two summers, she has been the assistant director and faculty member for the Steinhardt Summer Dance intensive. Currently, Morgan dances with the Kalamandir Dance Company, is an assistant administrator for American Youth Dance Theater, and a teaching artist for Nai-Ni Chen Dance Company.
Jackie Carranza
Studio Administrator
Jacqueline Carranza graduated from John Jay College of Criminal Justice with a BA in Humanities and Justice in 2017. She is currently pursuing her J.D. degree at Touro College Jacob D. Fuchsberg Law Center.
Jackie was born and raised in NYC and started her dance training at the age of 6. As a child, she trained in Mexican Folk Dance. She performed with her company all over NYC at many locations including Madison Square Garden, El Museo del Barrio, and Thalia Spanish Theater,  She was also a previous student at AYDT, where she took our Advanced Ballet, Technique and Variations class.
Jackie is so thrilled to be able to come back to AYDT as a faculty member. Being able to relate to our students brings her so much joy. She aspires to be a criminal defense lawyer, where she aims to be an agent of change using the laws dictated by our Constitution and take part of reforming our justice system.