Ballet Classes for Kids this Spring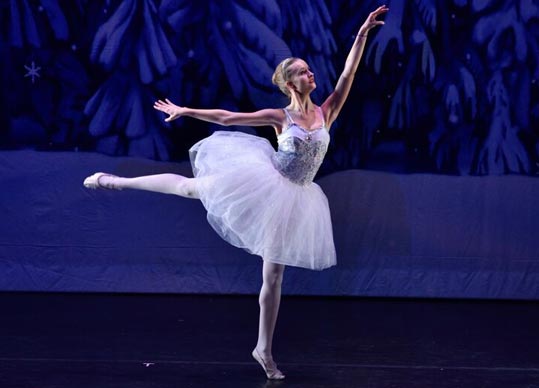 This Spring, American Youth Dance Theater is proud to include the AMERICAN BALLET THEATRE® National Training Curriculum. Classes are taught by ABT® Affiliate & ABT® NTC Fellow Teachers in levels of distinction from Pre-Primary through Level 7 & Partnering. Students are trained at the highest national standards. Through yearly exams teachers and students are able to evaluate their progression within a structured curriculum.
Attentive, Caring, Inspiring
AYDT's goal is to promote learning in a positive and caring environment. Teaching builds on the principles of ballet technique for students of all levels, recreational through pre-professional. Ballet classes at AYDT focus on high quality, physically and developmentally sound instruction. Class sizes are kept small to ensure lots of individual attention.
Classes are taught by highly experienced dance education professionals with a motivational and caring approach. We place strong emphasis on technique, proper alignment and safety. Also important is the individual physicality of each student.
Develop confidence through performance
Our younger students are showcased in our annual Junior Division Holiday and Spring Recitals. Students in elementary through high school have the opportunity to perform in our annual Nutcracker. This performance is danced entirely by children and teens, as well as our Senior Division Spring Recital.
Recent Spring Recital performances include selections from Sleeping Beauty, Coppelia, Giselle, Cinderella, Don Quixote, Swan Lake, Gaiete Parisienne, La Fille Mal Gardee, La Bayadere and Raymonda.
Check out our Facebook page for photos of our past recitals!
Wide range of ballet classes
Our ballet classes start with Mommy-n-Me for toddlers, ages 2.5 to 3, with a parent or caregiver, and go up to Advanced Ballet for teens, with all levels in between.
For full program details, please see our Description of Classes.
Focus on individual ability
Our ballet classes are available based on individual student's goals and levels of ability. Skill levels range from recreational to pre-professional. We are also happy to offer a place for older beginners to begin their ballet studies in our Open Level Ballet program.