Half Day Dance Camp
AGES 6.5 – 10
BROADWAY THEMED WEEKS!
Monday through Thursday, 12pm – 3pm
Broadway Jazz • Acting • Hip Hop • Choreography • Dance Appreciation through Video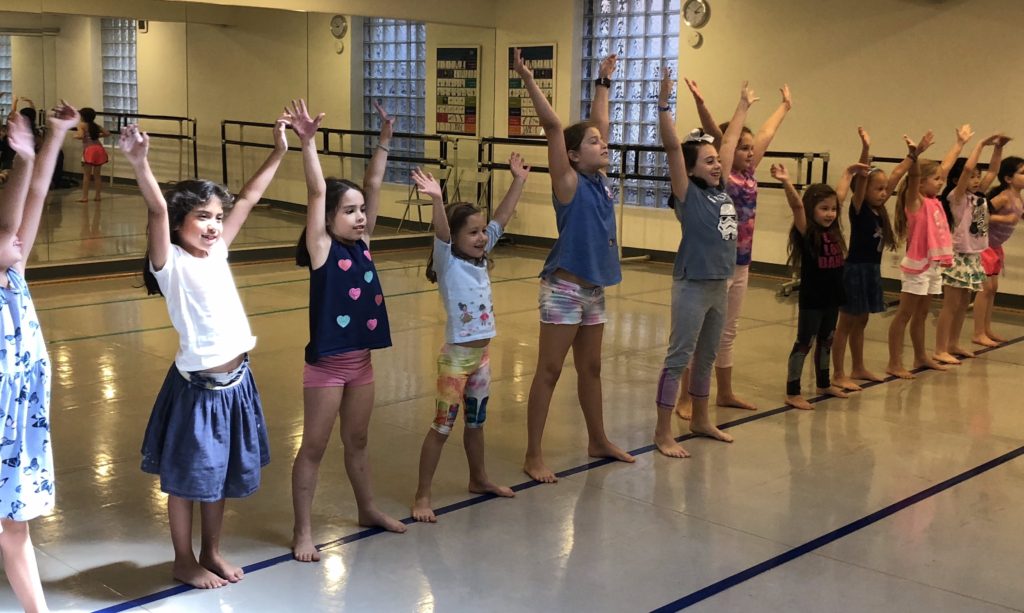 AYDT's half day dance camp program for 6.5 to 10 year olds is a new and exciting program where the Broadway musical of the week influences each day. Campers will have lunch at the studio (bring your own, NOTHING WITH NUTS, PLEASE) followed by a 30 minute video of the theme of the week. Every week campers perform the dances they learned, along with their own choreographed dances on Thursday, 10 minutes before pick-up!
The 2019 Schedule will be posted soon.
COSTS
•  $25: One-time summer registration fee
•  $304: Weekly cost
•  $273.60:  Weekly discounted cost for three or more weeks
•  $85: Daily Cost
*Dance shoes are not required, students are allowed to take class barefoot.
 10% DISCOUNT IF REGISTERING FOR 3 OR MORE WEEKS
**PLEASE NOTE for ALL PROGRAMS: Discounts will not be applied retroactively. The 3 weeks do not have to be consecutive; however, they must be booked at the same time in order to get the 10% discount on all 3 weeks. If you book 2 weeks, and then sign up later in the summer for another week, only the third week will be discounted.