Half Day Dance Camp 2020
BROADWAY THEMED WEEKS!
KIDS AGES 6.5 – 10
Monday through Thursday, 12:30pm – 3pm
Broadway Jazz • Acting • Hip Hop • Choreography • Dance Appreciation through Video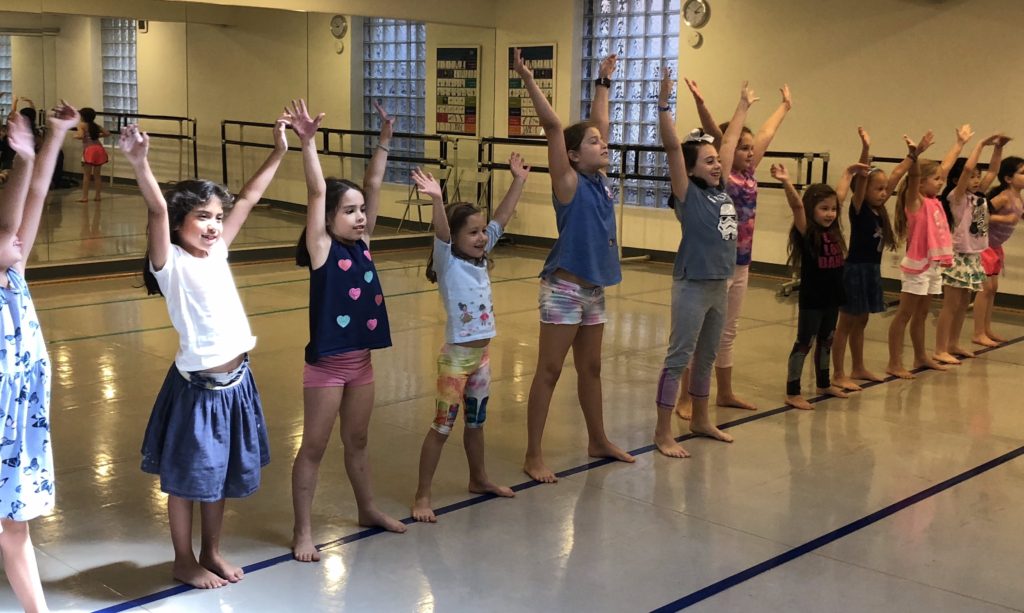 AYDT's Half Day Dance Camp program for 6.5 to 10 year olds is a new and exciting program where the Broadway musical of the week influences each day. Activities include Broadway Jazz, Acting, Hip Hop, Choreography and Dance Appreciation.
Campers start off the day watching a 30-minute video of the theme of the week. Every week campers perform the dances they learned, along with their own choreographed dances on Thursday, 10 minutes before pick-up! Children must eat lunch before arriving.
*Dance shoes are not required, students are allowed to take class barefoot.
Half Day Dance Camp Weekly Schedule
Week 1: ALADDIN June 29 — July 2
Week 2: LION KING July 6 — July 9
Week 3:WICKED July 13 — July 16
Week 4: MAMMA MIA July 20 — July 23
Week 5: FROZEN July 27 — July 30
Week 6: NEWSIES August 3 — August 6
Week 7: MATILDA August 10 — August 13
Week 8: THE GREATEST SHOWMAN August 17 — August 20
In accordance with official summer camp safety guidelines from NY STATE, these are steps AYDT has put in place for cleanliness and social distancing:
SMALL GROUP SIZES

: maximum 8 children! 4 children for groups when caregiver or parent is required to attend.
Face Masks for students strongly encouraged
Face Masks mandatory for staff
6 ft separation practiced on-site
Daily temperature checks and health screening before entering the building for students and staff
Disinfecting props and equipment after use
All common surface areas wiped/sprayed with disinfectant hourly
Hand Sanitizer stations throughout the building
Hand washing before and after all activities
Outside drop off and pick up with use of two exits/entrances, the lobby is closed
Nightly deep clean of entire space with electrostatic disinfectant sprayer
HALF DAY DANCE CAMP (AGES 6.5 – 10) COSTS:
$40 One-time summer registration fee
$304 Weekly Cost
$273.60 Weekly discounted cost for three or more weeks
$85 Daily Cost